What Public Defenders See: "Authorized" For Release, But Still Jailed
Tyler Durden
Mon, 12/14/2020 – 21:30
Authored by Matt Taibbi via taibbi.substack.com
In Prince George's County, Maryland, a procedural quirk puts jails, not judges, in charge of pretrial release decisions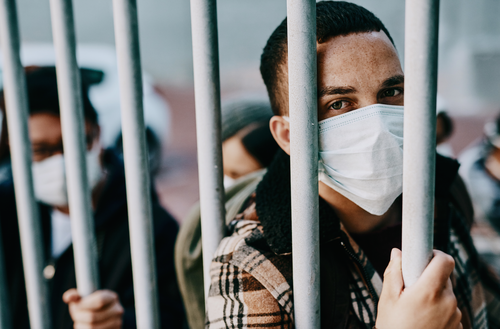 Keith Lotridge, Chief Public Defender in Prince George's County, Maryland, explains the problem.
"You're arrested for a crime," he says. "Within 24 hours, you appear for Initial Bail Review. There's a charging document, maybe a statement by the alleged victim. On the basis of that, the judge makes a determination on bond."
Except the judge doesn't do that. In Prince George's County, the system allows for more than just a binary decision on remand or release. Judges may elect to walk through door number three.
"Pretrial option," Lotridge says. "The defendant is 'authorized' for release, but the decision is left up to the pretrial release unit."
Pretrial Services is a subdivision of the jail, a corrections office. Among other things, it's responsible for supervising defendants through electronic monitoring. Mirroring a process that may take place before bail hearings in other states (like the Criminal Justice Agency review arrestees go through in New York City) the defendant's suitability for release is scored according to a series of criteria. These may include an address in the county, a telephone number, no pending cases in any other county, no active monitoring in Washington, DC, etc. Assuming the defendant meets enough criteria, he or she can be released.
Pretrial services are often lauded as an alternative to cash bail, but "the system is flawed," as Lotridge puts it. If you're not from Prince George's County but get arrested there, or you don't have a landline telephone (who does anymore?), or of course if you're homeless, you might not pass the "risk assessment" test.
The main problem, however, has to do with the chronology of the assessment, which allows both judges and the jail to play volleyball with detention decisions.
In the parody of the bail process described by Lotridge, judges can punt crucial decisions about release to pretrial services. Although the system seems not to have been designed for this purpose — Lotridge is careful to point fingers at the jail system, not the bench — as it currently stands, judges facing thorny decisions can buy the equivalent of a political options contract as an alternative to judgment.
Read the rest of the report here.