Janet Yellen's nomination hearings, which begin tomorrow at 10amET, are sure to be the usual parade of partisan back-slapping and gotchas. It is clear from leaked remarks which direction she is heading.
Bloomberg reports that the former Fed head will tell the committee that the U.S. economy has been suffering from entrenched inequality – and that the administration's longer-term goal will be to create "more prosperity for more people."
"Well before Covid-19 infected a single American, we were living in a K-shaped economy, one where wealth built on wealth while working families fell further and further behind," Yellen will say, according to a text of her prepared remarks obtained by Bloomberg News.

"This is especially true for people of color."
Which, irony of ironies, has been dramatically worsened by the very organization that she herself ran…
From @JanetYellen prepared remarks: "Long before arrival of Covid-19, we were living in a K-shaped economy, one where wealth built on wealth while working families fell further and further behind."

Next: Janet Yellen discovers the Fed…

— zerohedge (@zerohedge) January 18, 2021
It will be interesting to see 'explain' her way out of being first the catalyst for inequality and now the virtue-signaling queen of reparations.
Yellen will likely also toe the line made by Biden that cheap borrowing costs are an opportunity for public spending to boost the economy.
"Right now, with interest rates at historic lows, the smartest thing we can do is act big," she'll say, according to the prepared text.
But Yellen will likely get asked what the safe limit is, now that debt is on the verge of surpassing 100% of GDP… and what if rates go up?
However, after years of mixed messages on U.S. currency policy, and occasional outright endorsement of a weaker currency, Yellen is facing some pressure to restore the embrace of a strong dollar. But she's also in the past highlighted the negatives from a strengthening greenback. But, the extensive advance discussion of Treasury nominee Yellen's views on the USDollar suggests that she does not want her hearings to be market moving.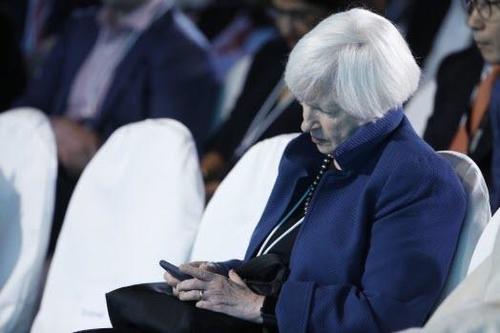 The WSJ quotes transition officials:
"The value of the U.S. dollar and other currencies should be determined by markets…

Markets adjust to reflect variations in economic performance and generally facilitate adjustments in the global economy…

The United States doesn't seek a weaker currency to gain competitive advantage…

We should oppose attempts by other countries to do so."  
Additionally, Bloomberg reports Yellen will tell lawmakers that low borrowing costs mean it's time to "act big," according to her prepared remarks, as she positions herself as head cheerleader for Biden's economic policy after years of defending Fed largesse.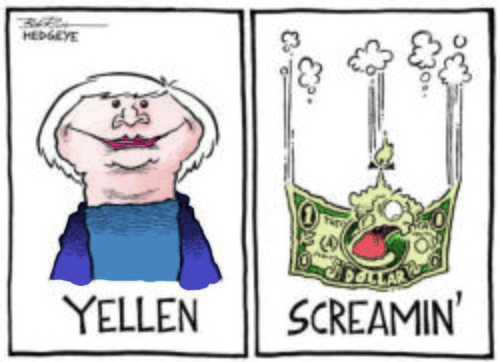 But, as Standard Chartered's Steve Englander notes, prepping markets may simply reflect that there is little benefit to having markets move on USD comments before she and her team are installed.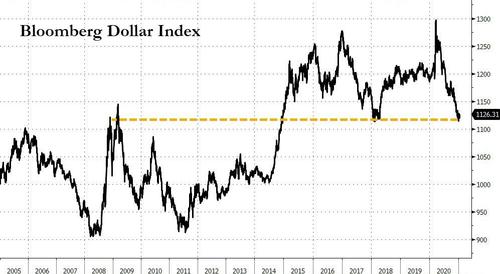 Pushing the USD higher would probably be seen as a mistake and pushing it lower could be seen as a market signal of no confidence, so reassuring is likely seen as the preferred stance.
The formulations cited above, while very much in line with the G20 consensus, leave open some questions. For example,
(1) Under the conditions likely to prevail in the medium term, would a weaker USD facilitate international adjustment?

(2) Setting aside seeking competitive advantage, are there other reasons the US might seek a weaker USD, as other countries have argued to justify their currency market interventions?

(3) Does Yellen feel that currency markets reflect variations in economic performance sufficiently, so that there is limited need for a currency policy?
Ultimately, we do not see Yellen opposing a weaker USD but her confirmation hearings may not be the day to make that explicit.