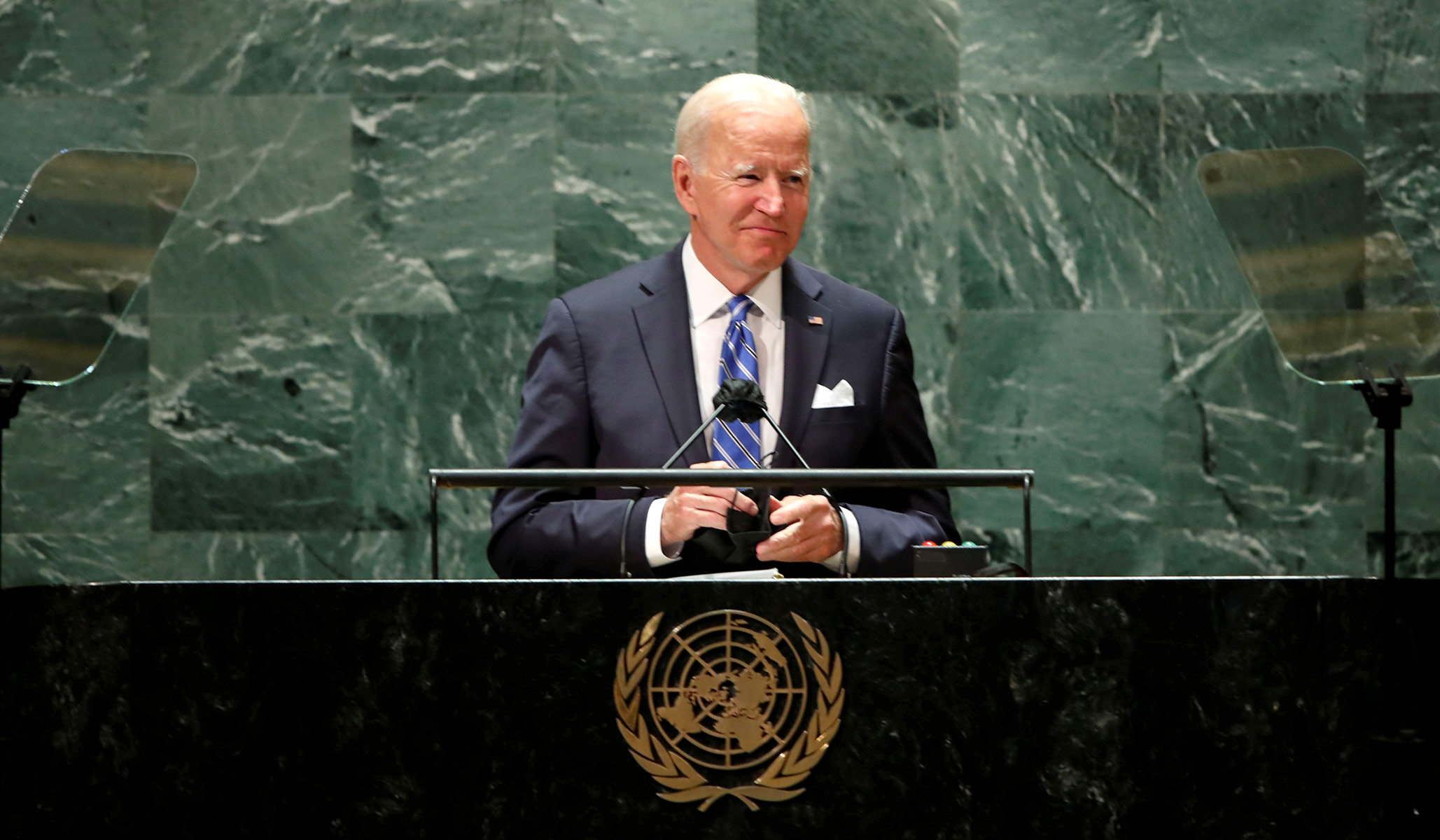 A watchdog group is raising new concerns about the conduct of the U.N. agency tasked with providing aid to Palestinians ahead of a major donors conference that will take place next month.
In a letter to the head of the U.N. Relief and Works Agency this week, the group U.N. Watch panned UNRWA's refusal to address evidence that its employees have, among other things, endorsed terrorism and engaged in anti-Semitic rhetoric, including by "glorifying Hitler." "It would seem that your agency is refusing to engage with the extensive research and documentation of United Nations Watch which demonstrates UNRWA's failure to apply its purported 'zero tolerance' policy toward teachers who incite racism and violence," wrote U.N. Watch director Hillel Neuer.
Neuer referenced an August report in which his group found that UNRWA teachers had engaged in over 100 instances of anti-Semitic rhetoric or glorified terrorism since 2015. The report noted that UNRWA's fundraising appeals have focused on education in recent months. The report came months after UNRWA commissioner general Philippe Lazzarini admitted that his agency had provided West Bank and Gaza schools with textbooks that promoted jihadism as "one of the doors to Paradise," among other things.
At the November conference, UNRWA commissioner general Philippe Lazzarini said his organization is seeking $800 million per year for education, health, and social services, according to the Times of Israel. UNRWA says that it provides aid to some 5 million Palestinian refugees across Lebanon, Jordan, Syria, and Palestine, but the number of people who genuinely qualify as refugees per the U.N.'s criteria is likely much lower. An internal U.S. government estimate apparently puts the number at fewer than 200,000 people.
Citing that discrepancy, the U.S., led by former U.N. ambassador Nikki Haley and other Trump-administration officials, cut all of Washington's funding to the agency in 2018. The statement announcing the move also pointed to the "disproportionate share of the burden of UNRWA's costs that we had assumed for many years."
In April, the Biden administration announced that it would resume funding UNRWA, as part of a broader push to "restart U.S. economic, development, and humanitarian assistance for the Palestianian people." Secretary of State Antony Blinken said in a statement about the resumption of U.S. support for UNRWA, which is tasked with administering aid to Palestinian refugees, that the U.S. is "deeply committed to ensuring that our partnership with UNRWA promotes neutrality, accountability, and transparency."
Blinken's argument for reengaging with UNRWA is straightforward and not unreasonable by itself: "As with all of our engagements with UN institutions, the United States needs to be at the table to ensure that the reforms advance efficiencies and are in accord with our interests and values." Although it can be compelling to argue that Washington needs to remain involved in certain organizations in order to shape developments, taking that position as a default just doesn't work in many cases — UNRWA seems to be one of those. The U.N. Human Rights Council, to which the U.S. recently won election, is another.
Neuer pointed out that UNRWA had suspended some of the employees named in the U.N. Watch report and promised penalties for those whose allegations against them are proved. "We are confused, however, as to why no statement was published on the UNRWA website," he wrote. In the letter to Lazzarini he also asked which of the employees have been suspended, and why teachers who have engaged in this conduct haven't been removed from the classroom. Puzzlingly, as Neuer wrote, UNRWA had initially called the U.N. Watch report a validation of "sensationalist and politically-motivated attacks."
UNRWA isn't immune to reform; its leadership is openly hostile to outside scrutiny. Having a seat at the table is unlikely to change that.
Something to Consider
If you valued reading this article, please consider joining our fight by donating to our Fall Webathon. Your contribution makes it possible for us to continue our mission of speaking truth and defending conservative principles.
If you valued reading this article, please consider joining our fight by donating to our
Fall Webathon
.