A massive concrete sculpture that looks like a vagina in Brazil has fueled a cultural war between leftists and conservatives on social media. 
The handmade 108-foot concrete sculpture, called "Diva," was unveiled last week by artist Juliana Notari on the hillside of a former sugar mill in Pernambuco, a state in northeast Brazil. 
Notari wrote in a Facebook post that the hillside vagina was intended to spark "dialogue with issues that refer to gender issues from a female perspective combined with a cosmopocentric and anthropocentric western society." 
"Currently, these issues have become increasingly urgent. After all, it is by changing perspective of our relationship between humans and humans and nonhuman, that will allow us to live longer on that planet and in a less unequal and catastrophic society," she said, referencing the intolerant climate that Jair Bolsonaro's presidency has created in Brazil. 
Notari said it took "almost 11 months" of hard work by more than a dozen people to erect the "33 meters high, by 16 meters wide and 6 meters deep, covered by armed concrete and resin" hillside vagina.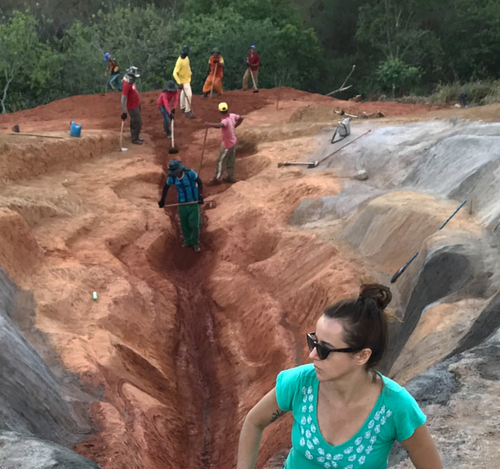 Before long, it appears she succeeded at stirring up social media attention as tens of thousands of comments flooded the post. By Wednesday morning, 27,000 comments and 15,000 shares were seen. 
"The sex organ wasn't created to be admired, let alone be called art," wrote one Facebook user. "It's tasteless and unnecessary and there's no meaning. You did this because you knew there would be criticism and that's what you wanted, publicity."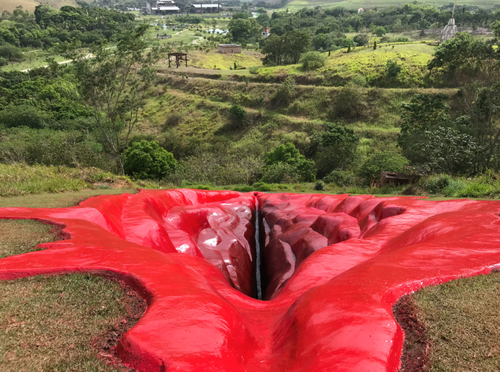 "With all due respect, I did not like it. Imagine me walking with my young daughters in this park and them asking … Daddy, what is this? What will I answer?" another commenter said. 
Someone asked: "Why did only men work to create your art ?" 
A commentator called the sculpture "Vagina Mountain."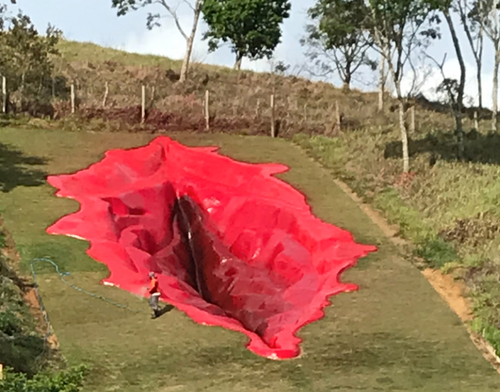 Bolsonaro has long criticized liberal-designed art, and last year, he attempted to unsuccessfully freeze funding for movies with LGBTQ themes.
The Western world appears locked in a culture war. This is the most evident in the US (read: here).