Summary:
US sees near record jump in cases
Record deaths seen in west, south
India tops 10MM  cases
Germany buys 30MM doses
Poland announces lockdown measures
Tokyo reports second-highest number of new cases
* * *
The number of new COVID cases reported Friday in the US was just shy of the record highs reported earlier this month, with 228,825 reported in the US, while the number of currently hospitalized patients climbed to 114.8K, a new national record.
At 2.75K, deaths were just below a recent daily record.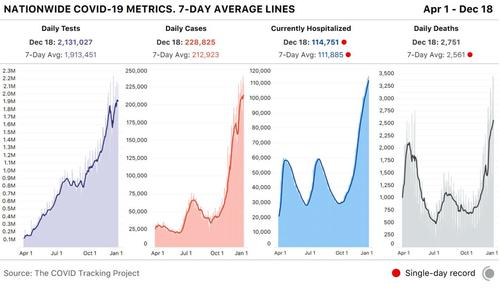 Daily deaths in the south and west saw new record highs on Friday, while they pulled back everywhere else.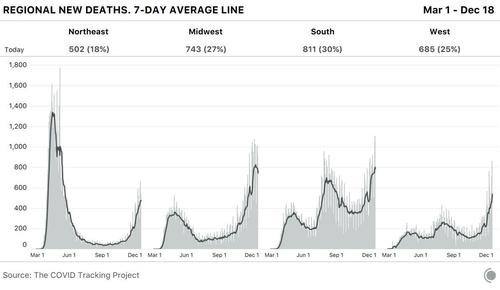 The west, particularly AZ and NV, are seeing hospitalization rates at unprecedented highs.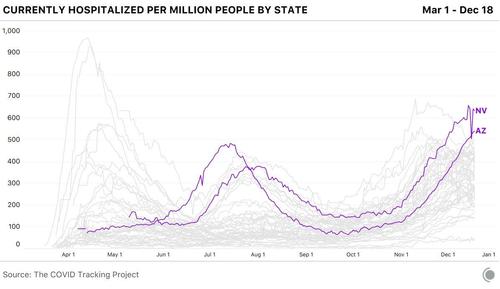 In other news, UK Prime Minister Boris Johnson is expected to announce even stricter restrictions on London and southeast England
Last night, Moderna's coronavirus vaccine became the second to receive emergency use authorization from the US FDA. The announcement by the FDA comes a week after the FDA authorized a vaccine from Pfizer and German partner BioNTech.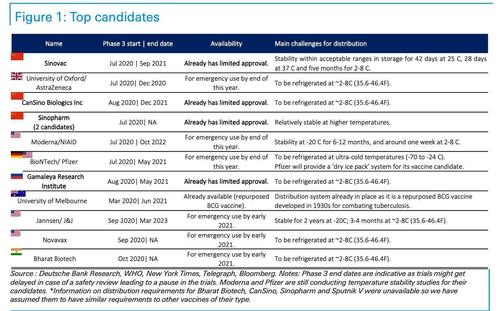 On the vaccine front, Switzerland (famously not an EU member) approved the leading Pfizer-BioNTech jab, while the Oxford-AstraZeneca version is expected to be approved for use in the UK by the end of the year, according to a report in the Telegraph. The vaccine is the first to be approved for use in the country, which has previously signed contracts with the companies for the delivery of 3MM vaccine doses. "Deliveries will start in 2020 and occur throughout 2021," BioNTech said in a statement.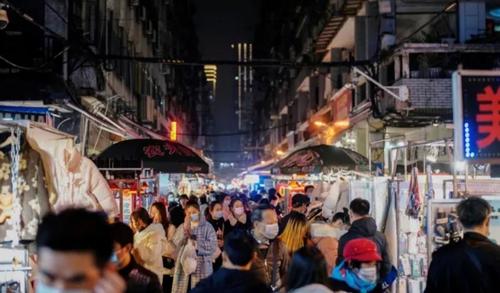 Meanwhile, Germany bought 30MM additional doses of the vaccine, citing sources at the German Ministry of Health. That allocation will bolster the 55.8MM doses that it will receive through a EU plan, with a further 50.5MM doses of the Moderna due from the EU. Collectively, this will allow Germany will be able to achieve herd immunity in 2021, the Federal Ministry of Health told the paper.
Here's some more COVID news from overnight and Saturday morning:
Poland, which announced tough new lockdown measures for the holiday season, reported 11.3K new coronavirus cases on Saturday, compared with 11K on Friday. The Health Ministry said the death toll increased by 483, the most in three days.
Tokyo on Saturday reported 736 new cases of coronavirus infections, the second highest after Thursday's record of 822, a day after the metropolitan government raised its warning on the city's medical system to the highest level. The number of seriously ill patients was 62, down from 66 a day before.
* * *
Finally, India's coronavirus tally has surpassed 10MM, although the number of new daily cases has fallen sharply since its mid-September peak. Health officials reported 25.15K new infections and 347 deaths in the past 24 hours, according to the health ministry. So far, 145.1K people have died of the virus in the country.