Amid a resurgence of the virus and the concomitant lockdowns, weakness in PMIs, and rising joblessness, analysts still expected Factory Orders to rise in November and they did… more than expected.
US Factory Orders rose 1.0% MoM in November (more than the +0.7% expected) and October was revised higher to +1.3% MoM. That is the seventh straight month of rebound in orders…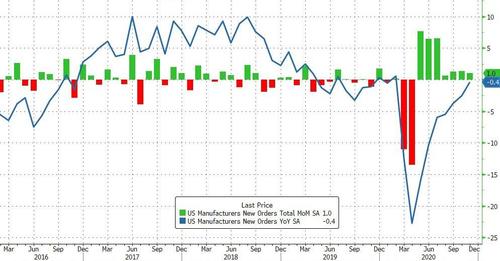 Source: Bloomberg
On a year-over year basis, factory order remain lower (but only -0.4% YoY).
Overall, US Factory Orders remain below their pre-COVID levels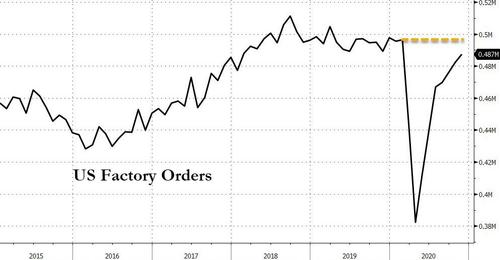 Source: Bloomberg
We suspect December will show the weakness return.