With apparently little else left to sanction in Syria, the United States is now going after Bashar al-Assad's wife and even extended family members which have long resided in London.
A Tuesday statement from Secretary of State Mike Pompeo indicated the US is imposing sanctions on Syria first lady Asma al-Assad, blaming her in part for prolonging the war and blocking a peaceful political settlement through her charities and civil society organizations.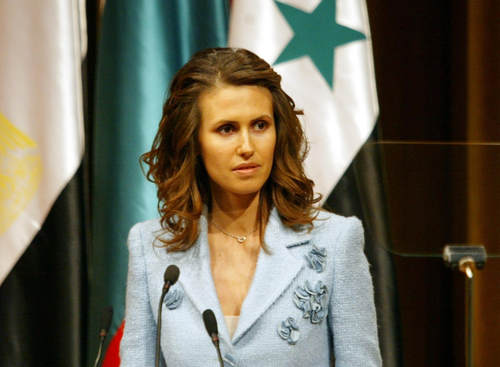 Of course, in Washington-speak "stalling efforts to reach a political resolution" means simply that Bashar Assad has refused to step down and flee the country, which would ultimately put the secular Baath state in the hands of the jihadi fanatics.
Pompeo's statement specifies that "The Department of State today is imposing sanctions on Asma al-Assad, the wife of Bashar al-Assad, for impeding efforts to promote a political resolution of the Syrian conflict pursuant to Section 2(a)(i)(D) of Executive Order 13894." It adds that "Asma al-Assad has spearheaded efforts on behalf of the regime to consolidate economic and political power, including by using her so-called charities and civil society organizations."
Recall that just before the war in Syria got started Asma was widely praised in the West for her beauty and philanthropy, even being profiled in a glowing Vogue magazine piece headlined "A Rose in the Desert" (March 2011). More recently the Syrian first lady has survived breast cancer, and is said to have fully recovered.
Hey, remember when @vogue gushed over Asma Assad, "A Rose in the Desert"? #SyriaStrikes #SyriaAirstrike pic.twitter.com/JizH4yMNmO

— Patrick Poole (@pspoole) April 7, 2017
But the US is now going so far as to sanction members of her family, some of which have lived in England for decades, foremost among them Bashar's father-in-law, the respected Syrian-English cardiologist Fawaz Akhras: 
"In addition, we are sanctioning several members of Asma al-Assad's immediate family, including Fawaz Akhras, Sahar Otri Akhras, Firas al Akhras, and Eyad Akhras as per Section 2(a)(ii) of EO 13894. The Assad and Akhras families have accumulated their ill-gotten riches at the expense of the Syrian people through their control over an extensive, illicit network with links in Europe, the Gulf, and elsewhere," the US statement reads.
Asma's father has long been a cardiologist at Cromwell Hospital in South Kensington, London along with running a private practice.
The family has been in Britain so long that Asma was born and raised there by her Syrian parents before marrying Bashar.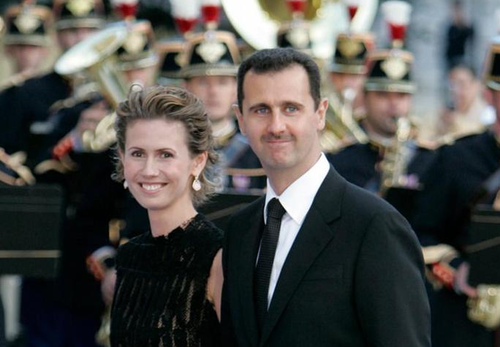 But now Washington is going after them, apparently blaming even relatives outside of Syria for fueling the war. The irony is tragic and thick, considering just who it is that Washington has been supporting throughout the conflict.
* * *
Meanwhile, in a recent address to Syrian lawmakers in Damascus, President Assad launched into a surprisingly blunt and cogent diatribe against Neoliberalism:
Assad owns the libs: "Liberalism is about turning people into animals". NATO is using neo-liberalism and a form of subterfuge against eastern nations. We have proof. pic.twitter.com/PAvfERefqo

— Syrian Girl 🎗️🇸🇾 (@Partisangirl) December 21, 2020