With daily COVID-19 infections getting worse over the last couple of months in Southern California, one university has decided to introduce coronavirus testing vending machines, reported Reuters. 
Students at the University of California's San Diego campus were greeted with eleven vending machines over the winter semester packed with do-it-yourself COVID-19 tests.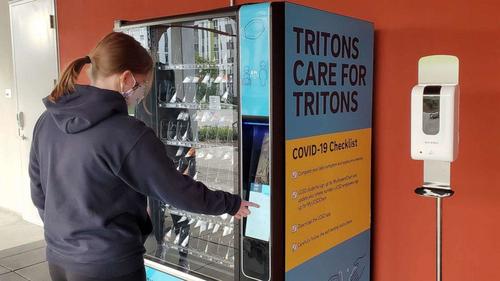 School officials told Reuters the vending machines are the first of their kind to be installed on any college campus in the US. 
There's nothing special about these vending machines; in fact, they're conventional vending machines that would typically hold snacks. School officials said these devices drive down the testing costs. 
School officials said at least 10,000 students live on campus. They are required by school regulations to be tested once a week. 
Test kits are free and easily accessible from the vending machine with a swipe by a student ID card. The test is simple enough that students cans swab their own noses' then deposit the sample into a medical bag where it's then sent to medical labs on campus.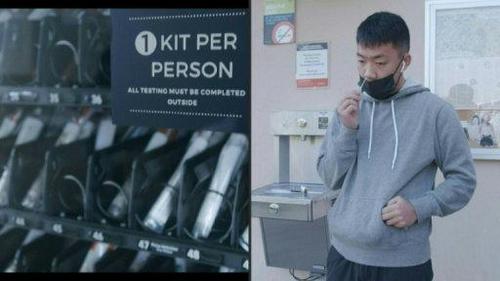 UC San Diego Chancellor Pradeep Khosla told Reuters that result turnaround is about 12 to 24 hours. 
"They're an amazing innovation – simple, effective, and impactful," Khosla said, referring to the vending machines. 
Deployment of the vending machines comes as Southern California has seen an uptick in infections. 
San Diego County has exceeded 80% of its hospital beds due to a significant increase in virus patients. Simultaneously, and oddly enough, flu cases remain extremely low compared to this time in previous years.