Divorces in the U.K. are expected to surge heading into 2021 as Covid lockdowns continue to force couples to actually stay at home and be in each others' presences – something they apparently didn't know they were signing up for when they got married to begin with.
A slight dropoff in divorces in 2020 across the pond belies a "wave of stored-up cases" to come in 2021, according to the Telegraph. Many couple who otherwise would have split in 2020 have stayed together due to "the threat of a jobs crisis and forecast house price crash", the report notes. As things go back to "normal", in 2021, many of those who had put off splitting may wind up going their separate ways.
"People shy away from making huge life decisions with big financial implications in times of uncertainty and the figures bear that out – we also saw this during the financial crisis," said Graham Coy, divorce lawyer in the U.K.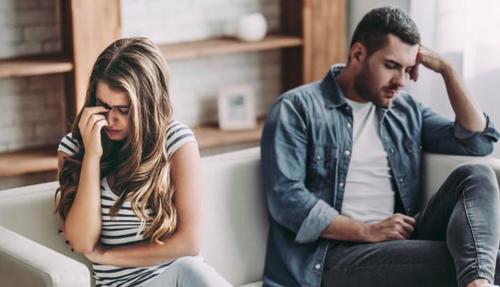 He continued: "People are clinging on to one another and trying to see it through to the other side. They are facing huge financial pressures and more time together under one roof, which adds to the strain. We also know domestic violence is on the up. As the vaccine rolls out and the picture becomes clearer, divorces will start to surge."
And while divorces were down in 2020 compared to 2019, the number of applications for protections against domestic violence were up 25% from 2019.
Other couples are also waiting for "no fault divorce" laws to come into effect this year, which will make the splitting up process easier for both people involved. 
Lawyer Mark Freedman concluded: "When lockdown began in March last year, the temporary closure of the courts created massive backlogs in a system that was already at full capacity. Clients going through the courts to settle disputes over how their finances should be divided were looking at delays of up to a year for a hearing."