A new report has found that Tennessee posted the largest net gain of U-Haul trucks than any other state in 2020, making it U-Haul's top growth state for the first time. 
Growth rates are determined by the net gain of one-way U-Haul trucks entering a state versus leaving that state in a given year. U-Haul keeps tabs on more than two million one-way U-Haul truck customer transactions annually, allowing the company to observe migration trends, according to the report published by U-Haul.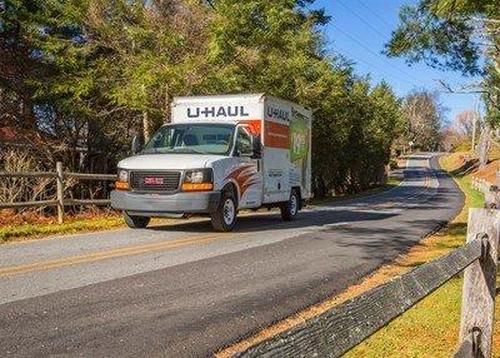 "Tennessee's influx of do-it-yourself movers during a turbulent year marked by the coronavirus pandemic means that a state other than Florida and Texas tops the growth rankings for the first time since 2015 when North Carolina led the way," the report said. 
Texas and Florida were the top two other destinations. For three consecutive years, Texas had the largest net gain of one-way U-Haul trucks before Florida displaced it for the number one spot last year. 
Before the pandemic, Americans fled liberal-run states and metro areas because of high taxes to conservative states that were business-friendly, such as Texas and Florida. The pandemic certainly amplified the exodus. 
Ohio, Arizona, Colorado, Missouri, Nevada, North Carolina, and Georgia made up the rest of the top ten states with a net gain of one-way U-Haul trucks.
On the flip side, California, Illinois, Massachusetts, Maryland, and Oregon were the top five states with the most significant net loss of U-Haul trucks. 
Jeff Porter, U-Haul Company of Nashville president, said his company is "seeing a lot of people from California move (to Tennessee) because they're attracted to our lifestyle." 
Porter pointed out, "Tennessee has no income tax and is very business-friendly. There are plenty of jobs. People and companies are taking note."
He noted, "Nashville is ever-growing, and even the era of COVID-19 isn't slowing that. We saw movement before the virus hit, but I think the situation has pushed a lot more people away from the West Coast to our state."
"Arrivals of one-way U-Haul trucks into Tennessee jumped 12%, while departures rose only 9% over 2019, with that disparity catapulting it up the charts. Arrivals accounted for 50.6% of all one-way U-Haul traffic in Tennessee, which ranked No. 12 among growth states a year ago," the report said. 
"The best thing about Tennessee is the southern hospitality. People are decent to one another," said Clay McQuade, U-Haul Company of Knoxville president. "I believe the draw to Tennessee is the rural atmosphere."
Full List: States Ranked By Migration Growth 

U-Haul migration trends are useful data to show how higher taxes and the pandemic are shifting Americans from liberal-run states to more friendly conservative states. 
In July, we noted some people in Illinois waited nearly three weeks for a U-Haul truck as the pandemic plus the state's dire fiscal situation resulted in an exodus of residents. 
Compound high taxes, the pandemic, decimation of the local economy, plus soaring violent crime, New Yorkers have been fleeing the metro area by the tens of thousands. 
"Long lines were seen outside of a number of U-Haul stations in the neighborhood across Saturday and Sunday, with moving vehicles lining residential streets and discarded furniture stacked on sidewalks left by locals seeking pastures new," reported the Daily Mail.
We have never seen such a sudden mass exodus away from major cities in modern American history. U-Haul's report offers a unique insight into migration trends that are overwhelmingly benefiting conservative states while liberal ones plunge into socio-economic turmoil.