As it turns out, Wall Street isn't happy with Twitter's decision to permanently ban President Trump, one of the service's high-profile users. Analysts are afraid the decision could expose Twitter to more regulation, as Mirabaud analyst Neil Campling said the ban could open Twitter up to more regulation under the next administration now that the platform is clearly making editorial decisions about what type of political content is, and isn't, appropriate.
Traders are clearly worried, as Twitter shares are down 7% in premarket trade, building on losses from after-hours trading on Friday, as well as Sunday night.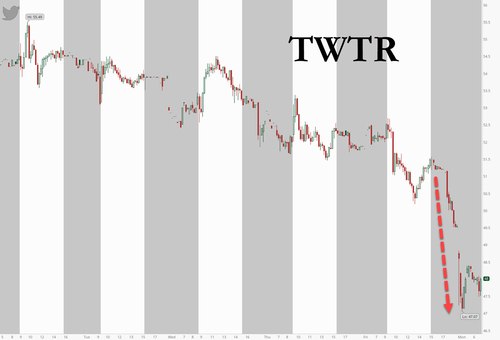 According to Bloomberg, Twitter was Trump's preferred channel for "amplifying attacks on his rivals, spreading conspiracies and provoking other nations during his four years in power."
In other social media news, Amazon's decision to bar Parler, the pro-free-speech alternative social media platform, has resulted in the service being de facto barred from the Internet.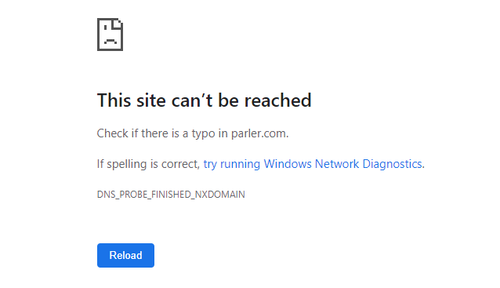 Twitter's decision to ban Trump followed a similar decision by Facebook, which blocked Trump's accounts on Facebook and Instagram, with CEO Mark Zuckerberg saying Trump's most recent posts show he intended to undermine a peaceful transition of power.
Parler CEO John Matze said recent statements from Amazon, Google and Apple about dropping access have prompted most of the platform's other vendors to drop support as well. In a statement before the platform went down, Matze told users he wasn't sure when the platform might be back up.
"We will likely be down longer than expected," Matze wrote in a post on his network before Amazon restricted hosting. "This is not due to software restrictions – we have our software and everyone's data ready to go. Rather it's that Amazon's, Google's and Apple's statements to the press about dropping our access has caused most of our other vendors to drop their support for us as well. And most people with enough servers to host us have shut their doors to us. We will update everyone and update the press when we are back online."
Matze, who frequently sits for interviews on CNBC and with other news organizations, says he will not make any account on any social media network other than Parler.
"Parler is my final stand on the Internet," he said.