Authored by Dave DeCamp via AntiWar.com,
The State Department approved a potential sale of Boeing-made precision-guided bombs to Saudi Arabia worth an estimated $290 million. The Trump administration notified Congress of the deal on Tuesday.
Last week, the Trump administration moved forward with a plan to issue a license to Raytheon that would enable the weapons dealer to directly sell the Saudis a package of "smart" bombs worth approximately $478 million.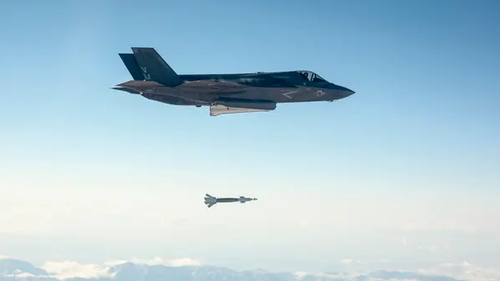 President Trump has continued to arm the Saudis despite opposition to the sales in Congress. The opposition is mainly due to the US-backed Saudi-led war in Yemen, where the coalition frequently targets civilian infrastructure with US-made bombs. The coalition's siege tactics have caused widespread disease, food shortages, and mass starvation.
In 2019, Congress passed legislation to block arms sales to Saudi Arabia, which President Trump vetoed. The president also used his veto powers that year on a bill that called for an end to US involvement in the war in Yemen.
The incoming Biden administration is expected to reevaluate the US-Saudi relationship. Joe Biden has said he will cut off arms sales to the Kingdom. But there is some concern that weapons sales will continue due to Biden's pick for secretary of defense, Retired Army Gen. Lloyd Austin, who sits on the board of Raytheon.
One major goal of these rushed arms sales is to bind the US national security establishment ever closer to the tyrannical regime in Saudi Arabia, creating a knot of deals and military ties that will be incredibly difficult for any future admins to unravel https://t.co/O0299Mo7Ik

— Borzou Daragahi 🖊🗒 (@borzou) December 30, 2020
While Austin could be expected to advance the interests of the arms industry, it's worth noting that he strongly opposed the Saudi's intervention in Yemen in 2015 while he was the head of US Central Command. Austin opposed the intervention because Yemen's Houthis were an intelligence-sharing partner of the US in the fight against al-Qaeda in the Arab Peninsula.
The Trump administration also notified Congress on Tuesday of a potential sale to Kuwait of Apache helicopters and spare parts for the Patriot missile system worth an estimated $4.2 billion.