Moreso than its crosstown rival, UBS, Credit Suisse has had a difficult couple of years. Negative interest rates have made life difficult for European banks in general. But in 2019, Credit Suisse's board decided to axe CEO Tidjane Thiam, after several of his subordinates were forced out before him, as a tawdry scandal involving corporate espionage, a violent confrontation and a suicide bombarded the Swiss tabloids.
CS was looking vulnerable, and unsurprisingly, UBS Chairman Axel Weber saw an opportunity: he reportedly maneuvered to engineer a tie-up between the two Swiss banking giants, which could have a created a European banking giant with few rivals.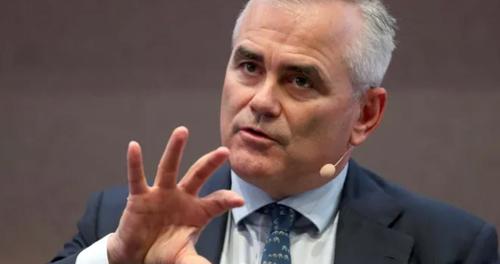 Although booming trading revenue this year has certainly helped bolster confidence in the bank's management, a couple of high profile mistakes in recent months are weighing on CS shares, and the bank is struggling to move on from the reputation that it plays fast and loose with the law, as the corporate espionage scandal, along with repeated busts for laundering money on behalf of criminal organizations, has fostered.
All of this is probably why CEO Thomas Gottstein sat for an interview with two FT reporters this week where he talked up the reform agenda for 2021, which he repeatedly referred to as a "clean slate." 2020 had been "a clean-up year" for the bank, which worked on deals for both Luckin Coffee and Wirecard, two of the most notorious accounting frauds to blow up over the past couple of years.
Of course, the bank will never be able to root out all the crime and self-dealing that goes on behind closed doors at the world's megabanks. And Gottstein acknowledged that the bank "will always have issues".
"There will never be a totally clean slate. We will always have issues, but it's certainly my goal to start 2021 with as clean a slate as possible," Gottstein said.
Shortly after the interview, Switzerland's federal prosecutor announced criminal charges against the bank for allegedly facilitating money laundering tied to a mafia crew based in Bulgaria, which laundered $160MM via the bank.And last month, Credit Suisse informed investors it expected to take a $450MM hit on its stake in York Capital Management after the US alternative asset manager said it would wind down its European hedge fund operations.
But with Lloyd's of London announcing that bonuses had been "cancelled" for 2020 (something that must have infuriated employees), the FT asked Gottlieb if Credit Suisse bankers would see a similar dip in compensation. The CEO said in no uncertain words that bankers' bonuses would be lower than last year. He also claimed that bonus cuts were part of "social responsibility", a notion he used only vaguely.
"It's too early to say, but generally you have to expect that bonuses will be down compared to last year and this is part of our solidarity and social responsibility," Mr Gottstein said. "This is a challenge, but it's something the whole industry is facing."
Will Gottstein also be taking a bonus cut "in solidarity" with his bankers?