Authored by Matt Taibbi via taibbi.substack.com,
Start with the headline: Supporting the 2020 U.S. Election. YouTube in its company blog can't even say, "Banning Election Conspiracy Theories." They have to employ the Orwellian language of politicians — Healthy Forests, Clear Skies, "Supported" Elections — because Google and YouTube are now political actors, who can't speak plainly any more than a drunk can walk in a straight line.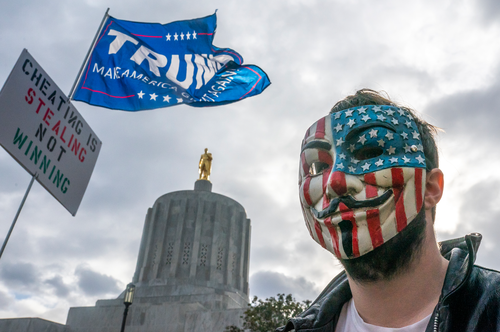 The company wrote Wednesday:
Yesterday was the safe-harbor deadline for the U.S. Presidential election and enough states have certified their election results to determine a President-elect. Given that, we will start removing any piece of content uploaded today (or anytime after) that misleads people by alleging that widespread fraud or errors changed the outcome of the 2020 U.S. Presidential election… For example, we will remove videos claiming that a Presidential candidate won the election due to widespread software glitches or counting errors.
This announcement came down at roughly the same time Hunter Biden was announcing that his "tax affairs" were under investigation by the U.S. Attorney in Delaware. Part of that investigation concerned whether or not he had violated tax and money laundering laws in, as CNN put it, "foreign countries, principally China." Information suggestive of money-laundering and tax issues in China and other countries was in the cache of emails reported in the New York Post story blocked by Twitter and Facebook.
That news was denounced as Russian disinformation by virtually everyone in "reputable" media, who often dismissed the story with an aristocratic snort, a la Christiane Amanpour:
https://www.youtube.com/watch?v=oSB_fQHbSiA
That tale was not Russian disinformation, however, and Biden's announcement this week strongly suggests Twitter and Facebook suppressed a real story of legitimate public interest just before a presidential election.
How important was that Hunter Biden story? That's debatable, but the fact that tech companies blocked it, and professional journalists gleefully lied about it, has a direct bearing on YouTube's decision now to bar Trumpist freakouts over the election results.
Read the rest of the report here.