Homelessness is a humanitarian crisis in liberal-run Los Angeles, with more than 40,000 people living on the streets. Sections of the metro area have been transformed into a third world country, with dangerous open-air drug areas, streets littered with human feces, diseases, and homeless encampments.
For years readers have read our frequent reporting about the horrible conditions of those living on Skid Row, a neighborhood in Downtown Los Angeles, known for an abundance of homeless encampments. 
However, YouTube user, NoPauseTv, stumbled upon a tent called the "White House" that houses a homeless lady who is living the high life.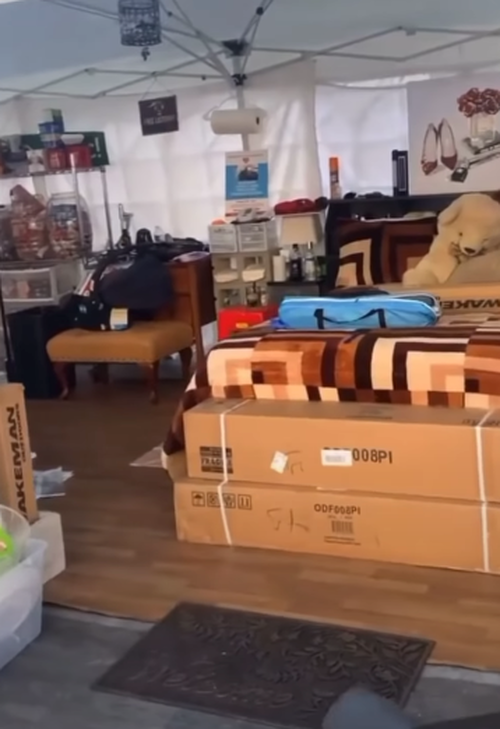 The man holding the camera tours the luxurious tent, saying this "looks better than half of my homies houses." 
The White House is equipped with hardwood floors, a generator, a solar panel, toilet, microwave, other appliances, a walk-in closet, and a jacuzzi. 
The homeless woman said she worked in the fashion industry, alleging that at one point, she was designing shoes for Stacy Adams Shoe Company. 
There was no mention of how the lady ended up on the streets in one of the most luxurious tents on Skid Row. But this outlines the wealth inequality crisis that has exploded since the virus pandemic as the middle class collapses even further into financial devastation. 
Due to the surge of homelessness in Los Angeles, the city government decided to build "tiny home" shelters. 
So how soon will it be when Americans quit their jobs, hope for more helicopter money from the government, and move into luxurious tents and tiny homes?