Submitted by Market Crumbs,
While California's Silicon Valley is the epicenter of all things technology, companies based out of Texas played an important role in the rise of the personal computer as well.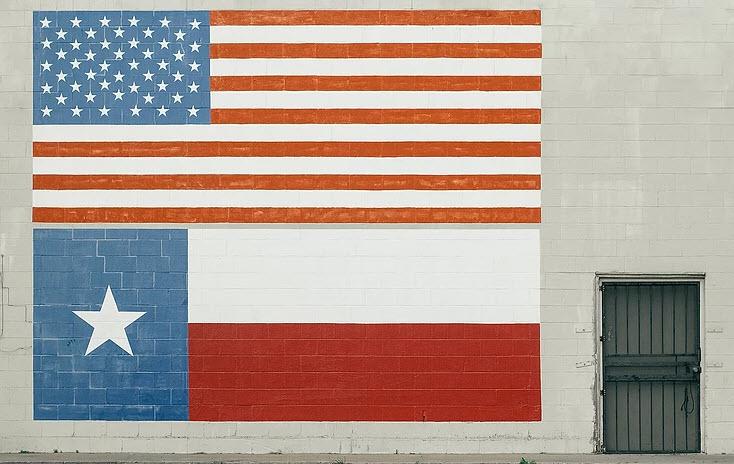 Christopher Cantwell was even inspired to create the hit television series Halt and Catch Fire following his childhood in North Texas's Silicon Prairie, where his father was employed as a software salesman in the 1980's.
Hewlett Packard Enterprise announced on Monday in its fourth quarter earnings release that it will be moving its headquarters from San Jose, California to Houston, Texas.
"HPE's largest U.S. employment hub, Houston is an attractive market to recruit and retain future diverse talent, and is where the company is currently constructing a state-of-the-art new campus," HPE said. "The Bay Area will continue to be a strategic hub for HPE innovation, and the company will consolidate a number of sites in the Bay Area to its San Jose campus. No layoffs are associated with this move."
Texas Governor Greg Abbott thanked HPE for relocating to Houston while explaining why more than 10% of Fortune 500 companies are headquartered in the state.
"Hewlett Packard Enterprise joins more than 50 Fortune 500 companies headquartered in the Lone Star State, including 22 in the Houston area alone," Abbott said. "That is because Texas offers the best business climate in the nation. Our low taxes, high quality of life, top-notch workforce, and tier one universities create an environment where innovative companies like HPE can flourish."
HPE's announcement comes as a number of technology founders and executives make the same move from California to Texas. Dropbox CEO Drew Houston, Splunk CEO Douglas Merritt and Palantir co-founder Joe Lonsdale are just a few of the high profile names reportedly set to make Austin their new permanent home.
"Texas is a lot like going to California 40 to 50 years ago," Lonsdale said. "It's very welcoming, it's a dynamic economy, it's affordable. Texas has a lot going for it."
Even Elon Musk, who reportedly changed his driver's license to a Texas license, has floated the idea of moving Tesla's headquarters from Palo Alto to Texas. Tesla's headquarters remains in California but the company announced in July it will build its next Gigafactory near Austin.
"I guess a lot of people from California, if you ask them what's the one place you would move outside of California, it's Austin…," Musk said. "I went to our team and said, 'Where do you want to spend time? And where would you potentially move?' And they were like, 'Well, Austin is just the No. 1 choice.'"
Data from moving company moveBuddha.com shows Texas is by far the most popular destination for those leaving the San Francisco Bay area. So far this year, 16% of outbound Bay Area residents moved to the state. That's more than the combined total going to next two most popular states—Washington and New York, which accounted for 7.9% and 6.5% of the outbound total, respectively.
Austin is attracting the bulk of the new Texas residents as 7% of outbound Bay Area residents are moving to the city. Two additional Texas cities made the list of the top 15 most popular destinations as Dallas and Houston ranked 8th and 12th, respectively.
Their report shows Austin's median value of owner occupied housing is $312,300 compared to $746,211 for all Bay Area counties. Their report shows Dallas' and Houston's median values stand at $169,400 and $161,300, respectively.
Texas is cementing itself as the go-to destination for companies and individuals who want to escape the Bay Area for a lower cost of living and friendlier business climate.