While we must say that while we were a little confused about the results of the National Highway Traffic Safety Administration's recent investigation into sudden unintended acceleration incidents with Teslas (the agency cleared Tesla and it was later revealed that the head of the investigation may be a Tesla sympathizer), it is no surprise to us that Tesla is being forced to recall 158,000 vehicles due to faulty touchscreens.
Tesla shares slipped Thursday morning after the NHTSA asked the automaker to recall about 158,000 Model S and Model X units that could potentially suffer from failing display consoles. When a display console in a Tesla fails, drivers can experience "loss of audible and visual touchscreen features, such as infotainment, navigation, and web browsing and loss of rear camera image display when in reverse gear."
The issues were categorized as safety issues. The culprit, as characterized by The Verge, is "worn-out flash memory chips used in the displays of 2012-2018 Model S sedans and 2016-2018 Model X SUVs."
The report noted that "each time an owner turns on one of these Teslas, it eats away at the total capacity of the the 8GB eMMC NAND flash memory chip onboard the NVIDIA Tegra 3 processor that powers the displays. When that capacity is reached — usually about five to six years later, the agency says — the displays become bricked."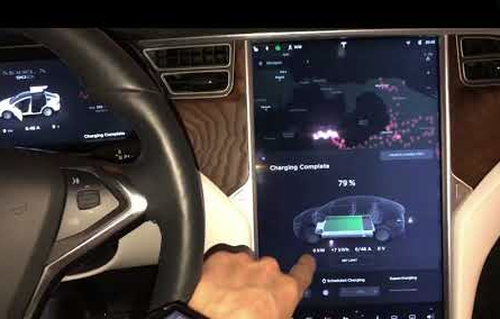 The NHTSA wrote to Tesla: "Failure of the MCU results in loss of the rearview/backup camera2 and loss of HVAC (defogging and defrosting setting controls (if the HVAC status was OFF status prior to failure). The failure also has an adverse impact on the Autopilot advanced driver assistance system ("ADAS"), as well as turn signal functionality due to the possible loss of audible chimes, driver sensing, and alerts associated with these vehicle functions."
"The lack of a functioning windshield defogging and defrosting system may decrease the driver's visibility in inclement weather, increasing the risk of a crash," the letter said. "If Tesla decides not to conduct the requested recall, it must provide ODI with a full explanation of its decision, including any additional analysis of the problem beyond Tesla's past presentations."
The agency also said Tesla's over-the-air fixes for the problem weren't enough. "[T]hese updates are procedurally and substantively insufficient," the NHTSA concluded.
Tesla has reportedly "balked" at moving forward with the recall, according to NBC, who said: "Experts say the letter means that Tesla has resisted doing a recall that NHTSA feels is necessary."
We first reported last summer that the NHTSA had opened the investigation, which covered 2012-2015 model year vehicles and came after the NHTSA received 11 complaints alleging failures.