Authored by Simon Veazey via The Epoch Times,
Tesco and Asda have joined other major UK supermarkets in hardening their approach to shoppers who refuse to wear a face covering, saying they will be denied entry.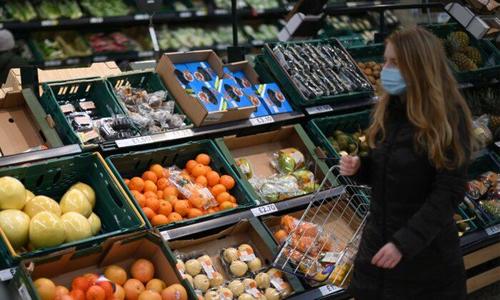 Laws enacted in the spring mandate face-coverings in indoor public areas, with exceptions, but stores have generally taken a light-touch approach, preferring to offer masks for free, but not to challenge.
On Monday, Morrisons became the first supermarket to explicitly state it would prevent entry to people who refuse to wear face-coverings, unless medically exempt. Later Sainsbury's announced it was toughening its stance, followed by Tesco and Asda on Tuesday.
Sometimes called the "Big Four", these supermarkets make up two-thirds of the sector by market share.
The shift in policy chimes with a tougher approach by police under England's third lockdown to the enforcement of laws aimed at stemming the spread of the CCP (Chinese Communist Party) virus, commonly known as the novel coronavirus.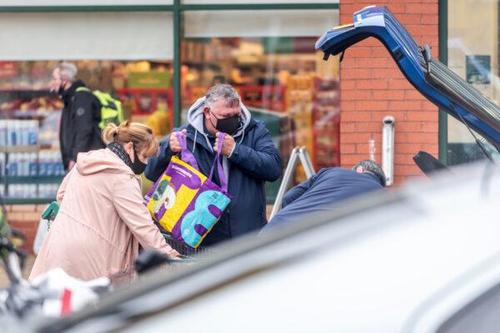 Shoppers outside a branch of Morrisons in Portsmouth, United Kingdom, on Dec. 21, 2020. (Andrew Hasson/Getty Images)
"To protect our customers and colleagues, we won't let anyone into our stores who is not wearing a face covering, unless they are exempt in line with government guidance," a spokesperson for Tesco, the biggest UK supermarket chain, told The Epoch Times.

"We are also asking our customers to shop alone, unless they're a carer or with children. To support our colleagues, we will have additional security in stores to help manage this."
Asda issued a similar statement shortly after. A spokesperson told The Epoch Times via email, "If a customer has forgotten their face covering, we will continue to offer them one free of charge—but should a customer refuse to wear a covering without a valid medical reason and be in any way challenging to our colleagues about doing so, our security colleagues will refuse their entry.''
Sainsbury's on Monday said that they would put security guards at store entrances "to challenge those who are not wearing a mask or who are shopping in groups."
So far, other chains such as Lidl and Aldi have not explicitly indicated a shift in policy.
With the CCP virus surging to record levels, pressure has grown for closer compliance with rules, with police adopting a more stringent approach.
The shift in approach comes amid reports that the government is considering tougher curbs to try to stem the spread of the virus.
On Friday, daily recorded deaths reached the highest level since any time during the pandemic and hospitalisations of people with COVID-19 have been rising above the spring peak since the New Year.
England's largest force, the Met Police, said last week in a statement that they have instructed officers to issue fines more quickly than in the past since the public is now more aware of the rules.