It was just a couple days ago we wrote about one Staten Island bar finding a "creative" solution to the government shutdown by declaring itself an autonomous zone. Now, another bar in England is following suit with another "creative" solution: registering itself as a church. 
400 Rabbits Tequila and Mezcal Cocktail Bar in Nottingham, England has rebranded itself as "The Church Of the Four Hundred Rabbits" and has officially filed a formal application for the bar to be used as a place of worship, according to the NY Post.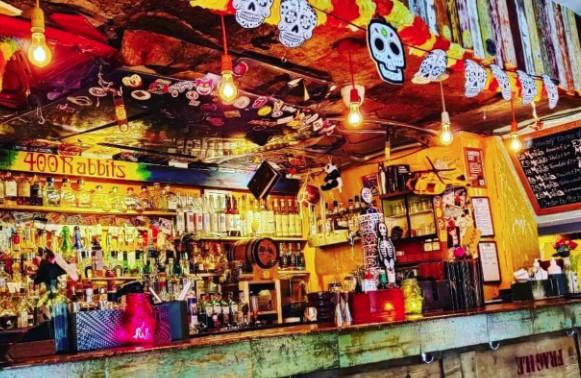 The owner, James Aspell, now needs people to sign up as his congregation in order for the application to go through.
Aspell wrote on Twitter: "With places of worship allowed to open in all tiers we thought f–k it let's start a religion! Can't be that hard can it! Congregation daily till late."
He said that despite the cynical tone of what he's doing, his business is truly struggling and that the hypocrisy of shutting down small businesses is disproportionately hurting bars. "This time of year it's usually all guns blazing but instead I'm sat at home putting my Christmas decorations up," he said.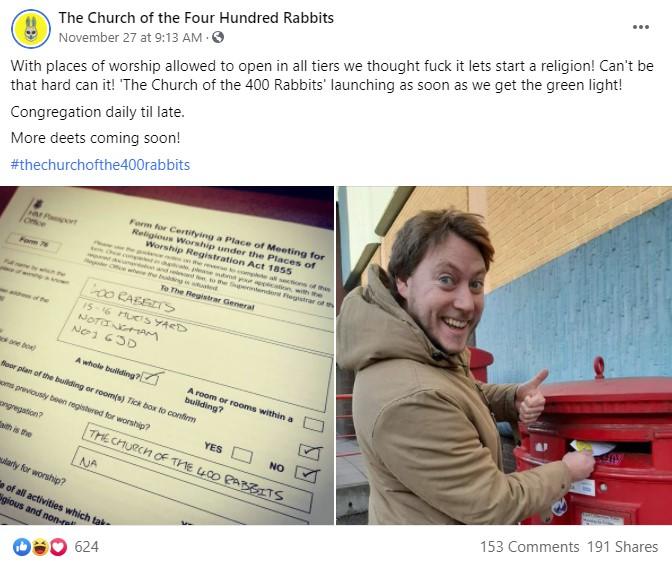 Future customers – err – congregation members seem to love the idea. "The only reason I'd take up a religion. I'm in," one wrote on Facebook. "The only religion I would get on board with," another said.
Of course, to truly curb all this nonsense, governments could just allow small businesses to open up with precautions. But given government's expertise in misuse of time, money and resources, we're sure that won't happen.