NATO Secretary-General Jens Stoltenberg urged a "positive solution" following the US decision to impose sanctions on Turkey over its S-400 missile defense system purchase from Russia in statements Tuesday.
He also lamented such deep cracks in the military alliance during a press briefing in Brussels:
"I urge all NATO allies and Turkey and other allies to look into whether there are ways to find a positive solution," Jens Stoltenberg told a joint news conference with Prime Minister of Montenegro Zdravko Krivokapic in Brussels.
"I regret that we are in a situation where NATO allies have to impose sanctions on each other," the NATO chief added.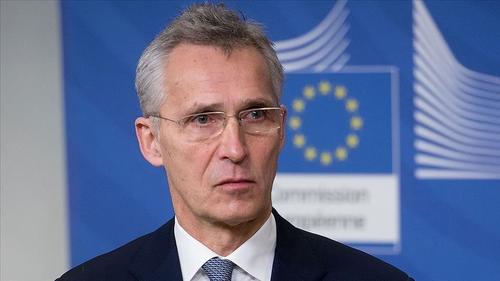 Following the US Treasury Department sanctions announcement on Monday, Turkey's Foreign Ministry denounced the punitive measures by saying, "We condemn and reject the decision to impose unilateral sanctions against Turkey."
Turkey vowed it will pursue "retaliation as necessary" without offering further details.
In particular the sanctions target Turkey's defense procurement agency, which is called the Presidency of Defense Industries (Savunma Sanayii Başkanlığı, or SSB). This is to include its senior officials on up to its president, Ismail Demir.
#NATO Secretary General Jens Stoltenberg [#US' CAATSA sanctions on #Turkey]:

▪️"I regret that we are in a situation where NATO allies have to impose sanctions on each other." pic.twitter.com/3z1wlHFQxW

— EHA News (@eha_news) December 15, 2020
Though Russia issued an official statement of condemnation, given obviously it remains the other party doing the S-400 deal and called the US sanctions "illegitimate" and as showing US "arrogance towards international law" – it's very likely the Kremlin still quietly sees a 'victory' of sorts in assisting in bringing about the unprecedented scenario. 
After all, the inter-NATO crisis is now to the point where the country with the alliance's largest and most powerful military is now sanctioning the second largest NATO military.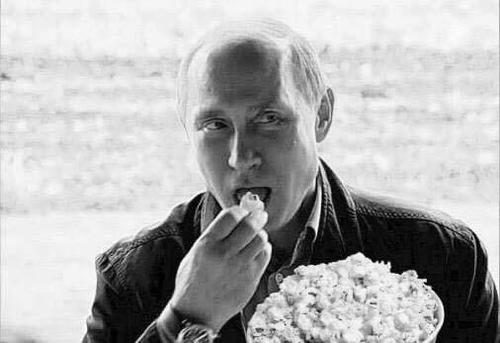 Putin has just grabbed his popcorn and is settling in to watch.