As the global revival of air-travel traffic continues (much to the consternation of public health authorities in the US) Southwest just warned that 13% of its workers could face possible layoffs. It also sent furlough warnings to 6,828 employees.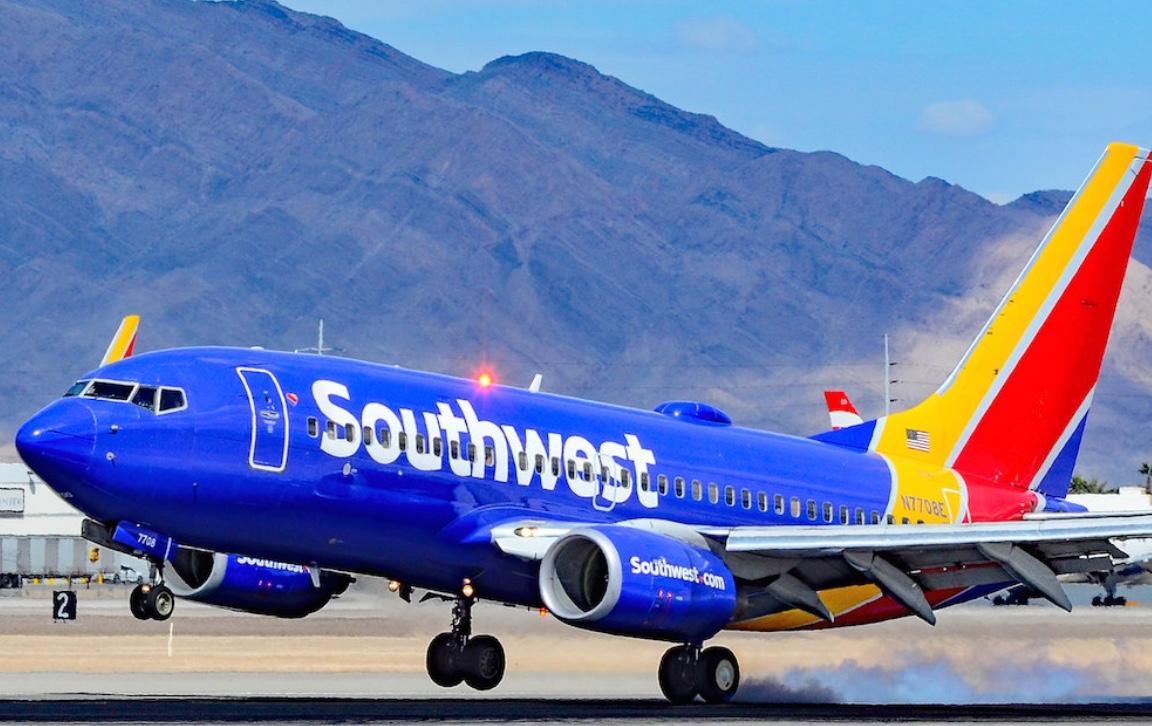 The latest warning applies to flight attendants and pilots, and comes as Boeing 737 MAX 8 is set to return to the skies. Southwest, as we noted earlier, is one of the biggest global buyers for the 737 MAX 8. It also comes as shares of United Airlines and Boeing are helping to bolster the market as the outlook for air travel improves, according to Bloomberg.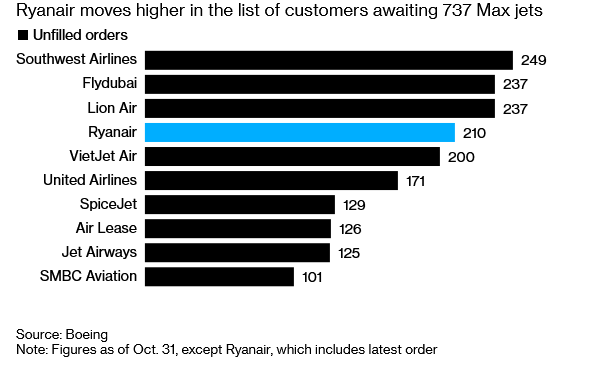 Southwest's inability to secure a 10% reduction in 2021 spending for each working group – fractious talks with union leaders are still ongoing, the company says – means the company is being pushed toward its first 'involuntary' job cuts in its 49-year history. With travel demand languishing at about 40% of last year's levels, the airline says it has 20% more employees than it needs, with an expected cost next year of $1 billion.
Since seniority provisions for some unions mean Southwest can't know which individuals will ultimately be let go, 7,990 workers received the latest notices that they could be affected, which is more than the number of positions that the airline is planning to eliminate.
Workers currently receiving wages include 2,551 ramp workers, 1,500 flight attendants and 1,221 pilots. Already, about 17,000 employees already have left Southwest, either temporarily or permanently, this year.
"Due to a lack of meaningful progress in negotiations, we had to proceed with issuing notifications to employees who are valued members of the Southwest family," Russell McCrady, vice president of labor relations, said in a statement. "We are willing to continue negotiations quickly to preserve jobs if we can achieve the support that allows Southwest to combat the ongoing economic challenges created by the decline in demand for air travel."
The furloughs would occur between January and April, by which time "superforecasters" believe vaccinations in the US will be well under way.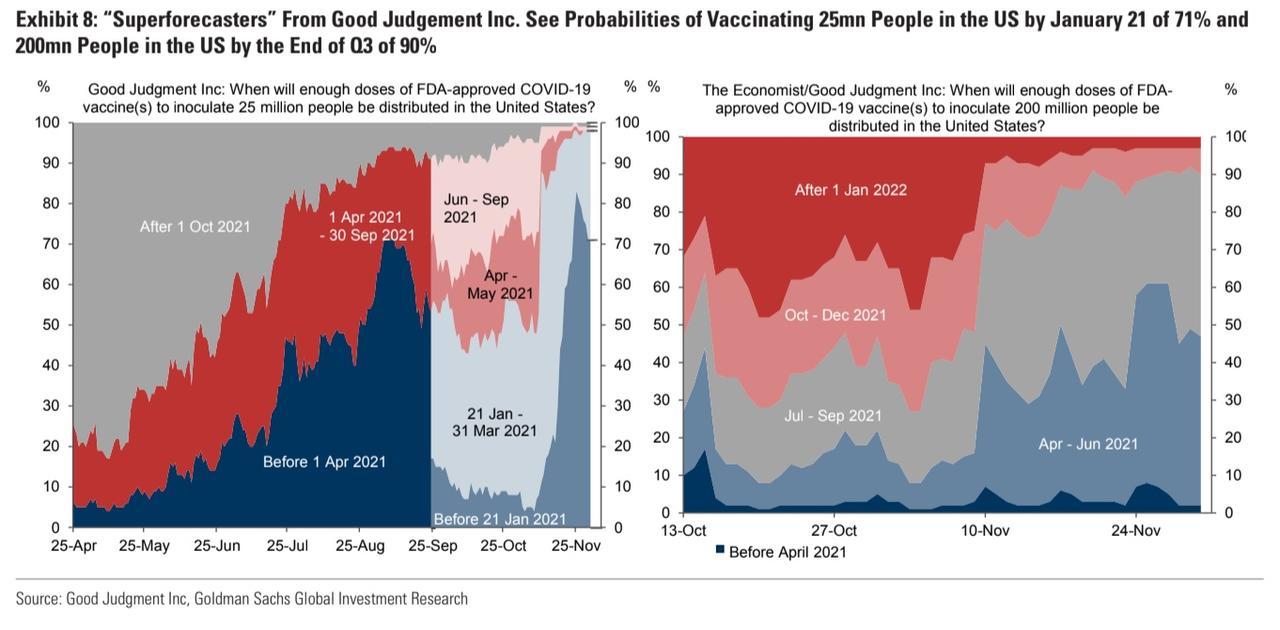 Though obviously Southwest hasn't pulled the trigger on the furloughs – at least, not yet – it's still a disheartening sign as corporate layoffs continue to pile up.
This isn't the first time we're hearing such warnings from Southwest: it's actually the third time in four weeks that it has sent notices of potential layoffs. Earlier letters went to 445 mechanics, employees who manage parts inventory, and technicians who clean aircraft and other workers.
Talks began in October, with the goal of securing agreements by the end of that month. The airline had reached deals with two work groups earlier.
Southwest has said it would burn as much as $11 million a day from October through December, while the Dallas-based company reported a $1.2 billion adj. loss in Q3. Airlines broadly expect 'burn' to continue at least through Q12021. Airline traffic is roughly 40% what it was last year, airlines say.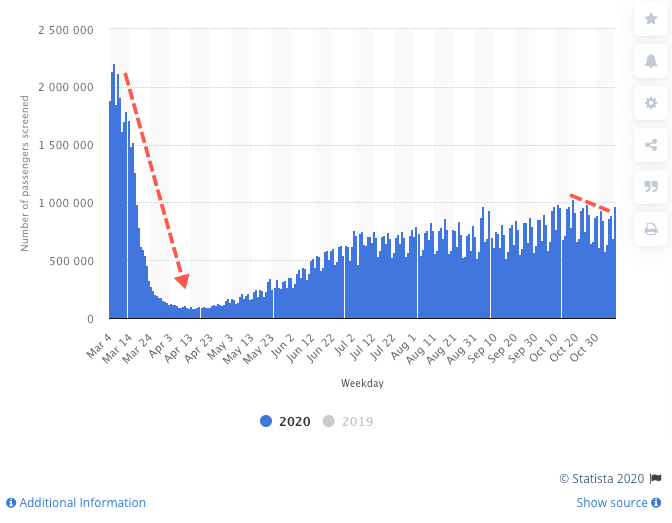 Last month, a top airline lobbyist warned that more than 90,000 airline jobs could be destroyed this year thanks to COVID .
And while the layoffs could be prevented if Congress approves a new financial stimulus package that includes additional financial aid to help cover airline payroll costs, employees must be notified of potential furloughs as much as 90 days in advance according to their contract and Southwest is covering its behind as Congress prepares to vote on a stripped down deal that could still offer some support to the industry.
At any rate, without travel rebounding past pre-pandemic levels, airlines will continue to cut back, and workers will likely bear the brunt of that.