Natural disasters worldwide resulted in tens of billions of dollars in damage in 2020, according to catastrophe bonds firm Artemis, citing a new report from German reinsurer Munich Re. 
On Thursday, Munich Re reported that the global insurance and reinsurance industry recorded a monstrous $82 billion loss thanks to an increase in natural disasters in 2020, up from $57 billion the year prior. 
The reinsurer calculated the world's economic losses from natural disasters last year was around $210 billion, up from 2019's $166 billion. It added that only a small proportion of the damage was actually covered.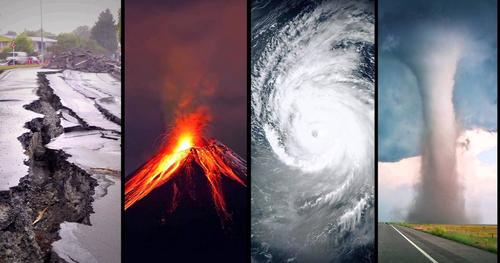 The US accounted for the largest percentage of damage in 2020, at $67 billion, up significantly from 2019's $26 billion. This was due to relentless wildfires and hurricanes, contributing to one of the costliest years for natural disasters on record and is facing an economic toll of around $100 billion. 
One of the major consequences of surging insurer losses could be upward pressure on customers' primary insurance pricing. 
Munich Re noted that about 60% of the natural disaster worldwide went uninsured in the year. 
The insurer believes climate change is responsible for the explosion in natural disasters seen around the world. 
Torsten Jeworrek, Member of the Board of Management at Munich Re, explained:
"Natural catastrophe losses in 2020 were significantly higher than in the previous year. Record numbers for many relevant hazards are a cause for concern, whether we are talking about the severe hurricane season, major wildfires or the series of thunderstorms in the US."
Ernst Rauch, Chief Climate and Geo-Scientist at Munich Re, said, "if the weather disasters for one year cannot be directly linked to climate change, and a longer period needs to be studied to assess their significance, these extreme values fit with the expected consequences of a decades-long warming trend for the atmosphere and oceans that is influencing risks."
"An increasing number of heatwaves and droughts are fuelling wildfires, and severe tropical cyclones and thunderstorms are becoming more frequent," said Rauch. 
As natural disaster becomes more frequent, here are the US' zip codes that are subjected to the most disasters.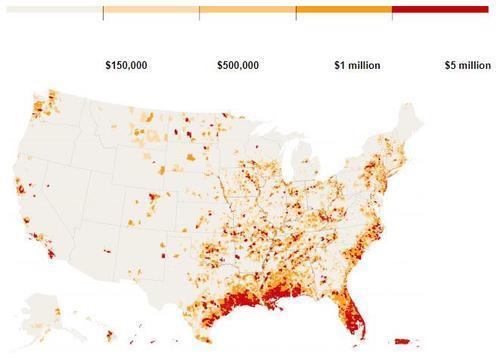 The latest FEMA report ranks Los Angeles County as the riskiest county for natural disasters.