Dominion Voting Systems is suing attorney Sidney Powell for $1.3 billion in damages, after the pro-Trump lawyer made wide-ranging accusations against the company in the wake of the 2020 US election.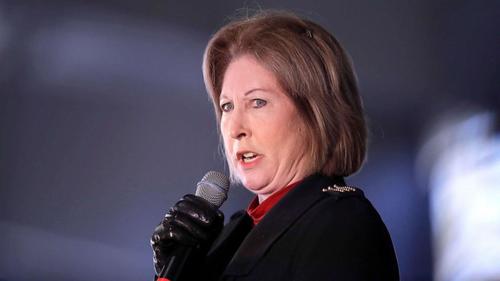 According to Axios, Dominion alleges that Powell acted "in concert with allies and media outlets determined to promote a false preconceived narrative about the 2020 election—caused unprecedented harm."
Dominion CEO John Paulos told the outlet last week that he may sue Trump as well.
"As a result of the defamatory falsehoods peddled by Powell … Dominion's founder, Dominion's employees, Georgia's governor, and Georgia's secretary of state have been harassed and have received death threats, and Dominion has suffered enormous harm," reads the lawsuit.
More via Axios:
"After Dominion sent Powell a letter putting her on formal notice of the facts and the death threats and asking her to retract her false claims, Powell doubled down, tweeting to her 1.2 million Twitter followers that she heard that "#Dominion" had written to her and that, although she had not even seen Dominion's letter yet, she was "retracting nothing" because "[w]e have #evidence" and "They are #fraud masters!""
"Dominion brings this action to set the record straight, to vindicate the company's rights under civil law, to recover compensatory and punitive damages, to seek a narrowly tailored injunction, and to stand up for itself and its employees."
Paulos said last week that the Colorado-based company was preparing a lawsuit against Powell, and was considering potential litigation against Fox News, Newsmax and One America News.
"There were things being said about me personally, about the company that I founded that are so demonstrably false," he told Axios," adding "The level of falsity just reached a level that I had not previously thought would ever be possible."
"Our focus right now is on Sidney Powell, and there's a very good reason for that. She is by far — in our opinion — the most egregious and prolific purveyor of the falsities against Dominion," Paulos added. "Her statements have caused real damage, they're demonstrably false."
Read the filing below: