Texas Republican Party Chairman Allen West is fuming after the Supreme Court denied the state's bid to challenge Joe Biden's wins in Pennsylvania, Georgia, Washington and Michigan – and has suggested what sounds a lot like seccession.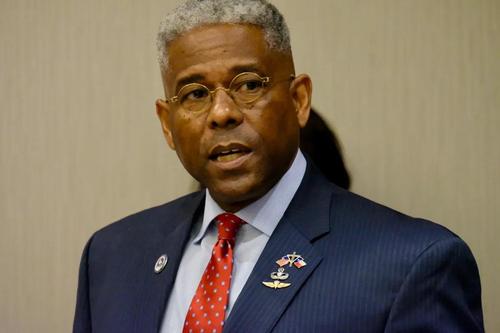 In a Friday night statement, West – a former Congressman and Iraq war veteran – said: "The Supreme Court, in tossing the Texas lawsuit that was joined by seventeen states and 106 US congressmen, have decreed that a state can take unconstitutional actions and violate its own election law. Resulting in damaging effects on other states that abide by the law, while the guilty state suffers no consequences. This decision establishes a precedent that says states can violate the US constitution and not be held accountable."
West then added: "This decision will have far reaching ramifications for the future of our constitutional republic. Perhaps law-abiding states should bond together and form a Union of states that will abide by the constitution."
In a further statement, West repeated his suggestion – writing "If we are living in Texas, and we were joined with, you know, some 20-some-odd other states, the 1065 different members of Congress that say, 'we do not want to stand by and allow four states to have unconstitutional practices,' and when we see states such as ourselves following the law, but yet the Supreme Court says that's perfectly fine, then maybe we should have a union of states that believe in the Constitution  and will abide by that rule of law, and let these other states go out on their own separate way and let them, not be supported by these other states such as ourselves."
More from @AllenWest tonight — this time less 'we're outta here' and more 'actually, they're the ones who should secede.'

"…let these other states go out their own separate way and let them not be supported by these other states such as ourselves."https://t.co/NrjO1cWIpU pic.twitter.com/wga8NMCDtm

— Adam Kelsey (@adamkelsey) December 12, 2020
Friday's decision marked the second time Republicans were denied this week by the Supreme Court, and has largely been considered the 'end of the road' for overturning the results of the election.