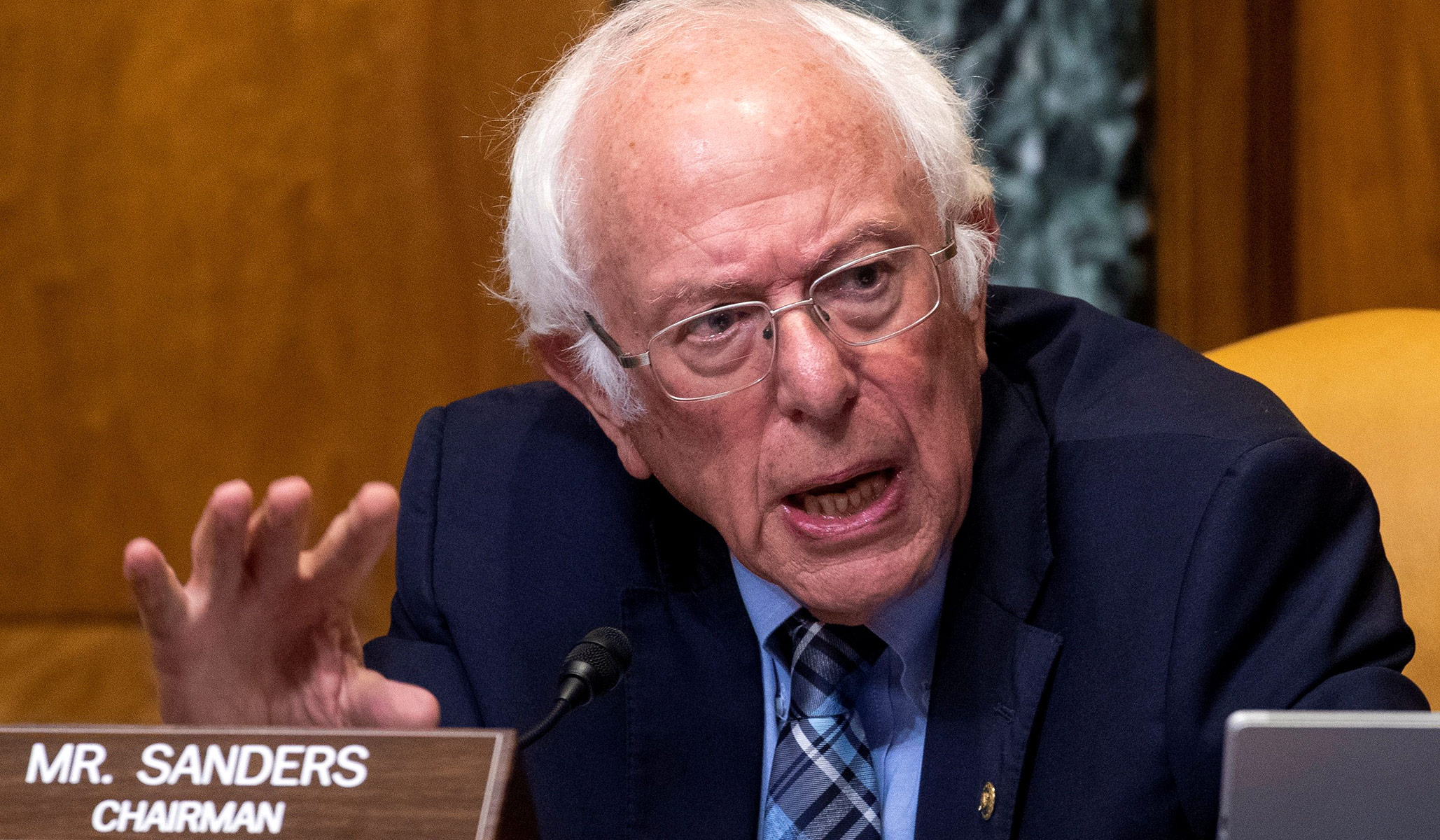 Senator Bernie Sanders keeps clinging to a bizarre argument that somehow a minority of 48 U.S. senators should determine what becomes law.
Last week, he tried to make this point on Twitter:
2 senators cannot be allowed to defeat what 48 senators and 210 House members want.  We must stand with the working families of our country. We must combat climate change. We must delay passing the Infrastructure Bill until we pass a strong Reconciliation Bill.

— Bernie Sanders (@SenSanders) October 1, 2021
As many people pointed out at the time, this tweet conveniently leaves out the 50 Republican senators. Followed to its conclusion, this would suggest that 52 senators should not be able to block what a minority of 48 senators want. If you were wondering whether Sanders would back off this absurd talking point, think again. He's been making the same point to reporters today.
Sanders today: "When you got 48 people on one side and you have overwhelmingly strong numbers from the American people on one side, and you got the president of the United States on one side, it is simply not fair, not right,where one or two people say it's my way or the highway"

— Manu Raju (@mkraju) October 8, 2021
Back during the Obamacare debate, it was popular for the Left to complain that a majority of senators supported a public option, but that it couldn't pass because they couldn't get all 60 Democrats on board. But at least that is consistent with an anti-filibuster argument — ie, arcane Senate rules are allowing a minority to block what the majority want. In this case, however, Sanders is trying to argue in favor of minority rule by pretending he's actually arguing in favor of majority rule.