In a major weekend development Russia said that should Azerbaijan spread its military operations against Armenia beyond the contested Nagorno-Karabakh region, it will give "all necessary assistance" to Armenia, with which Moscow has a defense pact:
Russia would be prepared to render "all necessary assistance" to treaty partner Armenia if the Nagorno-Karabakh conflict expanded to Armenian territory, Russia's Foreign Ministry declared Saturday.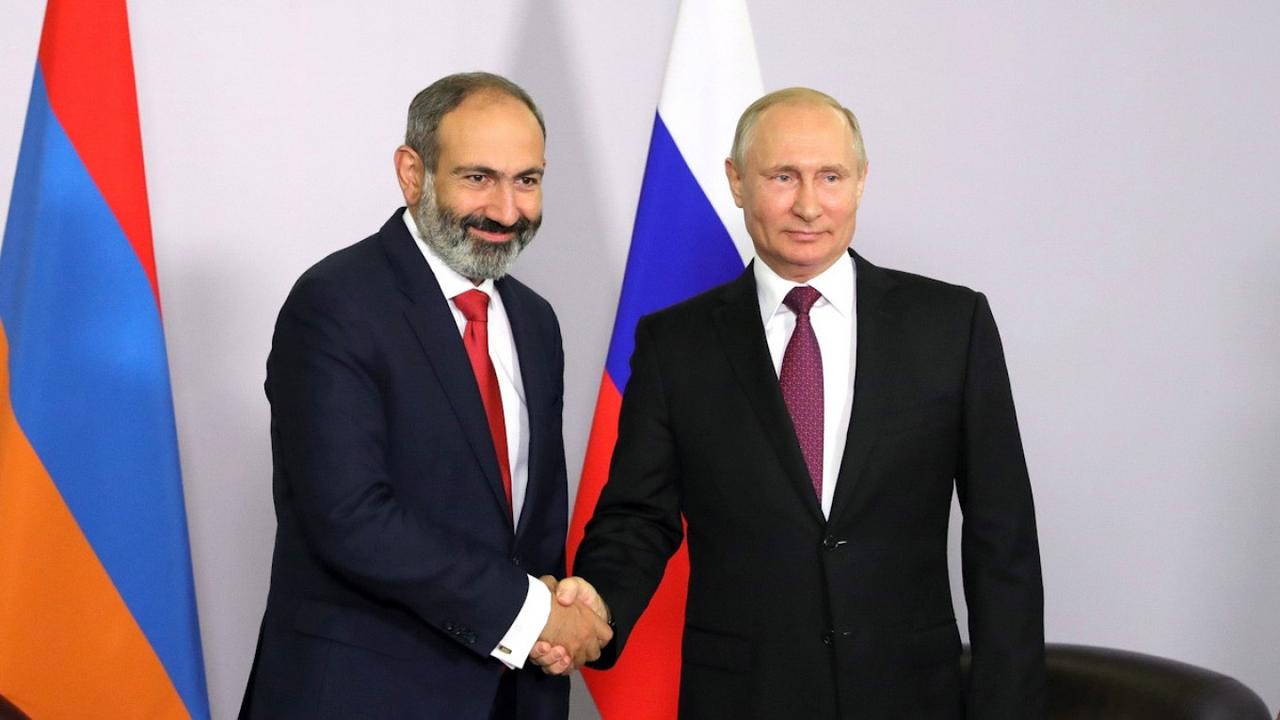 Russia's Foreign Ministry stated that Moscow "will render Yerevan all necessary assistance if clashes take place directly on the territory of Armenia."
This after over the past month there's been no less than three failed ceasefire attempts, with the last couple lasting a mere hours before large-scale shelling resumed from both sides. 
The Russian statements makes the potential for the conflict to spin out into a regional war more likely, given Turkey has already made similar vows to its ally Azerbaijan. Turkey's government has outright called for the "liberation" of Armenian ethnic held Nagorno-Karabakh. And Armenia's military has accused Turkey of already actively supporting the Azeri Army through air support and foreign mercenaries transferred from northern Syria.
According to Moscow Times, "Russia has reportedly set up a small military outpost on the border of Armenia in an apparent attempt to keep Azerbaijan's offensive from spilling over into Armenian territory."
A photo by TASS photographer Sergei Bobylev shows a Russian field camp set up near Tegh, close to the Lachin pass which connects Nagorno-Karabakh with Armenia. Azerbaijani forces have made advances towards the pass in recent days.

⚡️ Live updates: https://t.co/HfJTKa1OuA pic.twitter.com/8aBamiCvPI

— OC Media (@OCMediaorg) October 25, 2020
Armenia is clearly pressing for greater Russian involvement. "The prime minister of Armenia has asked the Russian president to begin urgent consultations with the aim of determining the kind and amount of aid which the Russian Federation can provide Armenia to ensure its security," Armenia's Foreign Ministry said in a statement on Saturday.
Meanwhile neither side nor their international backers appear willing to back down or deescalate anytime soon. On Monday Turkey's Defense Minister Hulusi Akar said the Azeri Army will not stop its operations in Karabakh and adjacent areas until total withdrawal of Armenian forces from "occupied Azerbaijani lands".
Ironically this continues the trend of NATO member Turkey stoking the conflict even as NATO leadership in Brussels urges both parties to come to the table for peace talks.