The Russian government announced that mass coronavirus vaccination of the population is to begin Monday after earlier in the week President Vladimir Putin ordered the broader vaccination rollout.
The official overseeing the efforts, Deputy Prime Minister Tatiana Golikova, said Friday "The country's president announced a mass vaccination beginning on Monday, that is, on January 18, 2021," according to TASS.
Russia will rely on two domestic produced vaccines, foremost among them the Gamaleya Research Institute's Sputnik V vaccine, while Golikova noted that a third is getting close to formal approval.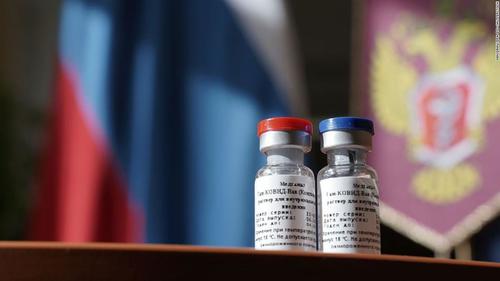 Russia has the fourth highest number of cases worldwide at just under 3.5 million infections, and among these over 63,000 deaths from the virus.
It was on Wednesday that Putin ordered members of his cabinet to begin a large-scale inoculation campaign next week following frontline medical workers receiving the shot:
"We need to move from large-scale to mass vaccination," Putin said at a cabinet meeting, according to the Kommersant business daily, calling Russia's domestically developed Sputnik V vaccine the "best in the world."

Putin said he learned from Prime Minister Mikhail Mishutin last week that Russia has "exceeded" its coronavirus vaccine production volumes, allowing health officials to ramp up vaccinations. 
Teachers were also among the first group to receive Sputnik V, which began to be made available to the public on December 4.
Next week's mass vaccination plans come at a moment critics are doubting the Kremlin's official claims to have already vaccinated 1.5 million people with Sputnik V, which some suggesting the true number is in the low hundreds of thousands. 
Moscow further says it's received orders for over a billion doses to be administered abroad.