A week ago Russia announced plans to impose tit-tor-tat sanctions on top German and other EU officials over their prior sanctions on Kremlin intelligence officials in the wake of the alleged state-sponsored poisoning of opposition activist and political figure Alexei Navalny in August.
Russia then imposed travel bans on EU officials from France, Germany and Sweden in particular – given these led the way in banning at least six high-level Russian officials from entering the EU (in Sweden's case the lab which tested materials related to the Navalny case is located there). France and Germany had led the way in getting the EU punitive measures imposed on Russia. 
And there's more in the tense and growing diplomatic standoff with EU countries: on Tuesday Moscow blacklisted multiple German intelligence and law enforcement figures – this time particularly in response to prior EU sanctions related to accusations the Kremlin was behind a major cyberattack on the Bundestag's computer system in 2015.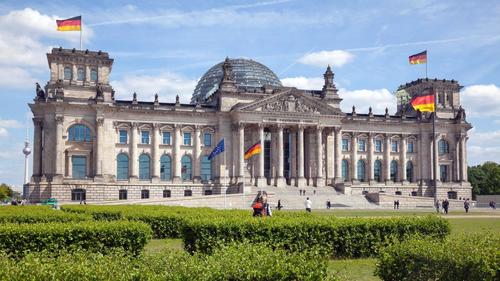 "In response to the EU's destructive actions, Moscow has decided to expand the blacklist of German nationals barred from entering Russia," the Russian Foreign Ministry's blacklist announcement reads.
"In accordance with the diplomatic principle of reciprocity, Russia has blacklisted top officials from the law enforcement and intelligence agencies that belong to the German Defense Ministry," it adds.
In a similar scenario to the more recent Navalny affair, Russia has said it's repeatedly demanded evidence and access to the data which points to Russian citizens' involvement in the Bundestag hack, but has been rebuffed by Berlin. Crucially, no less than the Head of the Main Directorate of the General Staff of the Russian Armed Forces, Igor Kostyukov, previously came under the EU travel ban related to the cyberattack.
"Their approach makes it clear that Berlin has never been interested in really investigating the so-called Russian hackers case and the entire situation was initially staged as another provocation against our country," the Russian Foreign Ministry said further according to TASS.
EU officials have recently called Russia's belated retributive sanctions on European officials "unjustified" and unfair. However, the Kremlin made clear in announcing its new blacklist that it reserves the right to "use response measures" in the future should Germany continue its confrontational approach.