Small Cap stocks were clubbed like a baby seal today with the deluge of selling pressure starting the second the cash market opened. Nasdaq 100 futs desperately scrambled to stay green…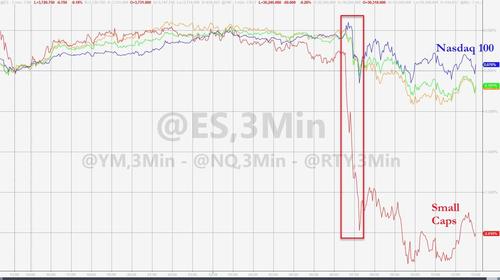 Of course, Small Caps had the most to lose after an exorbitant rise this month so this could be related to rebalancing flows…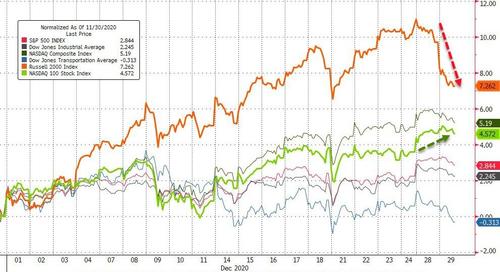 Source: Bloomberg
But one thing it definitely did, was crash the relative gains against Big Tech…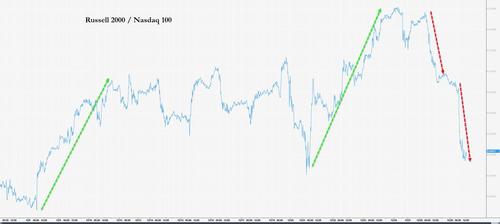 It would appear the recent surge in the Russell hit longer-term resistance…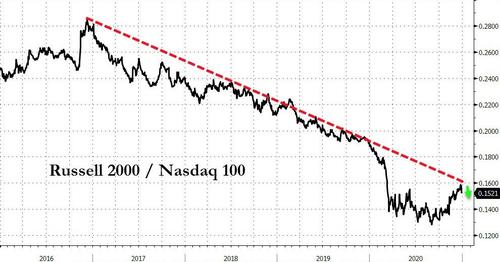 Source: Bloomberg
And the last two days have been the biggest plunge in "most shorted" stocks since June…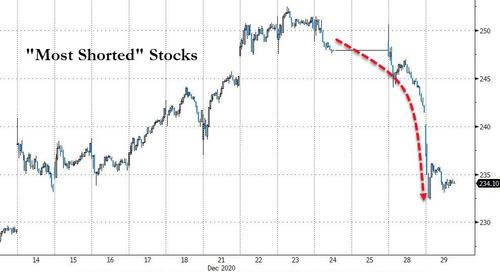 Source: Bloomberg
Is the market "stuffed" too full of central-bank liquidity?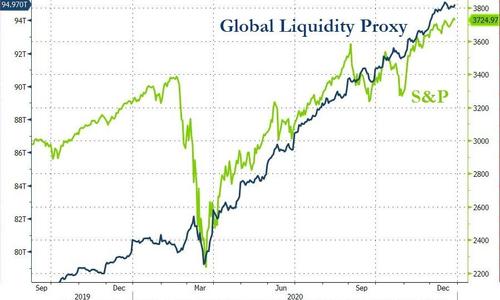 "Too stuffed"?
Value and Growth fell today but Value stocks are worst on the week…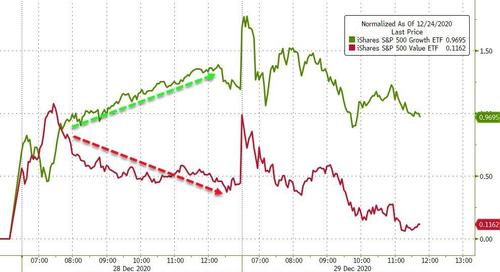 Source: Bloomberg
Industrials and Energy stocks were the laggards today with Healthcare outperforming…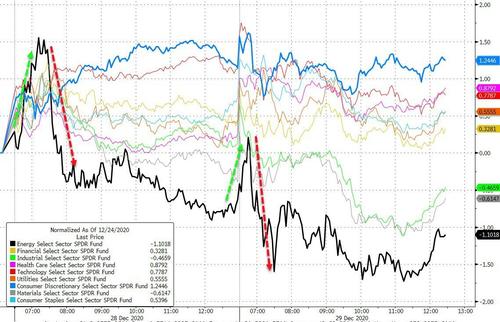 Source: Bloomberg
Treasuries were very modestly offered today with long-end yields up only 1bps (NOTE: again we saw overnight weakness and a bid during the US day)…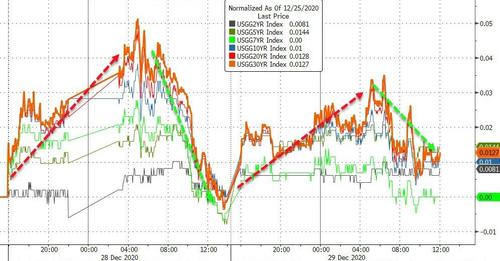 Source: Bloomberg
Real yields continue to slide, signaling gains ahead for gold…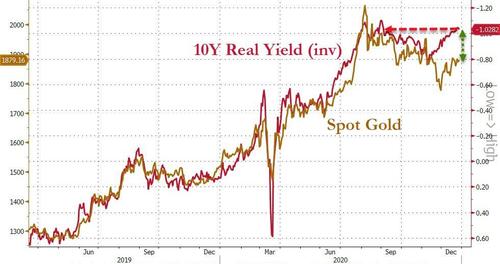 Source: Bloomberg
The dollar slipped lower on the day, back near its lowest close since April 2018…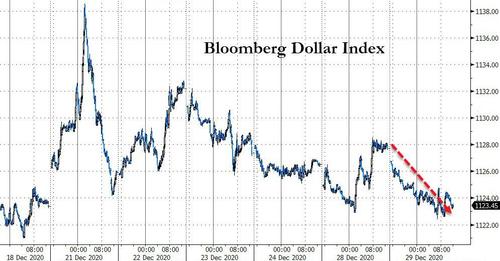 Source: Bloomberg
Cryptos were flat today, apart from Ripple that was monkeyhammered as Coinbase said it would remove the SEC-Suit-facing asset…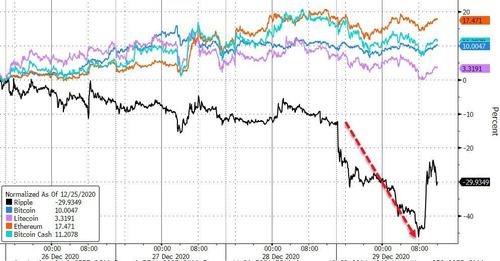 Source: Bloomberg
Gold managed very modest gains despite the dollar weakness…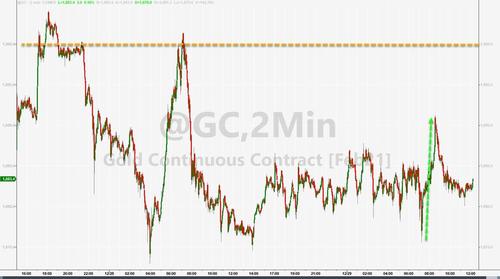 WTI held on to gains to close around $48 ahead of tonight's API inventory data…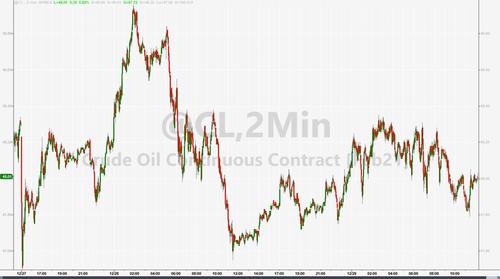 Finally, with moar and moar and moar stimulus handouts expected…
Stimulus v2 summarized pic.twitter.com/41UsHUiqjq

— litquidity (@litcapital) December 29, 2020
…Bitcoin and Gold have already signaled where the dollar is going…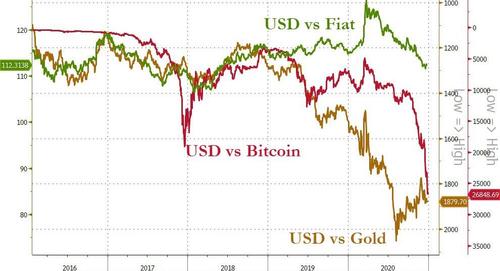 Source: Bloomberg
And investors are positioning for it. As Bloomberg notes, speculative traders are ending the year betting heavily against the dollar. Net short non-commercial positions in futures linked to the ICE U.S. Dollar Index have surged to the most since March 2011, according to the latest Commodity Futures Trading Commission data.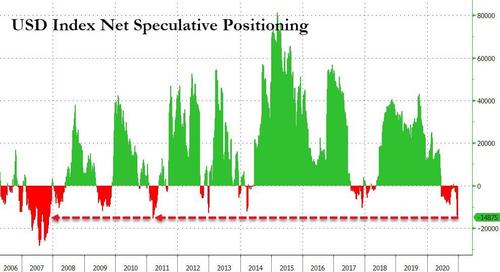 Source: Bloomberg
And, in case you wanted another sign of the top…
*QUEEN'S GAMBIT GROWTH CAPITAL SEEKS TO RAISE $225M IN SPAC IPO
You're welcome… and trade accordingly!