The UK Royal Navy says it is alarmed over the "significant Russian presence" close to UK waters in a weekend statement. The UK military says it is closely monitoring the situation.
"The Royal Navy has monitored nine Russian vessels around the UK in recent weeks," the statement says. "Every move made by the Russians – a surfaced submarine, destroyer, corvette, patrol ship and their supporting tugs and supply ships – was watched closely by eight RN ships from the English Channel and the Celtic Sea to waters close to the west coast of Scotland in a concerted operation over the last two weeks."
Keeping watch… 👀#RoyalNavy warships have monitored nine Russian Navy vessels in the waters close to the UK in a concerted operation over the last 20 days.

🔗Read more: https://t.co/pd6pLEBKSr pic.twitter.com/uimKs9njBj

— Royal Navy (@RoyalNavy) December 5, 2020
First Sea Lord, Admiral Tony Radakin was cited in the official press release as saying, "Even with the pressures of Covid, we remain at short notice to respond to threats both in home waters and around the world. Despite the increase in Russian activity, both on the surface and underwater, we are always ready to respond."
Specifially the Russian destroyer Vice-Admiral Kulakov was closely watched, along with its support ships, which further included the B-262 submarine Stary Oskol.
The HMS Northumberland and HMS Lancaster, three warships HMS Tyne, HMS Richmond and HMS Kent were noted as deploying in order to monitor the Russian movements, in an operation which had been ongoing as of late last week. Allied French navy ships also joined the UK Royal Navy in the monitoring operation.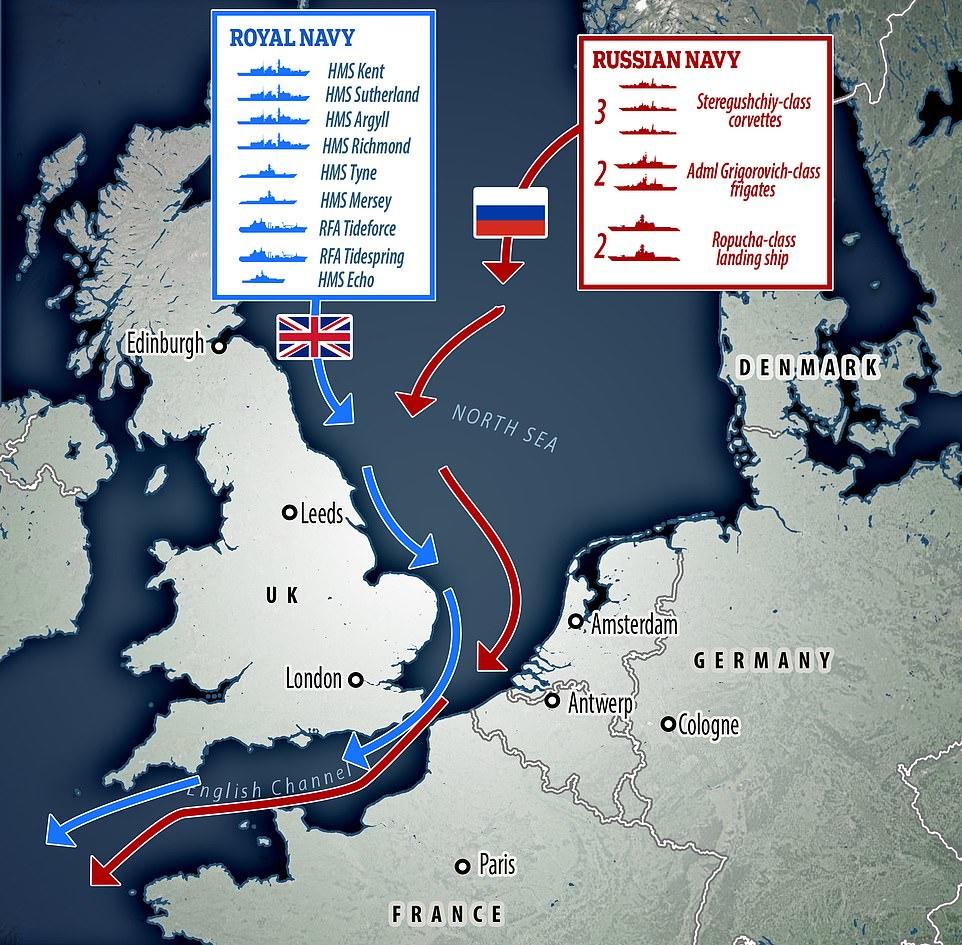 Multiple media reports described the UK and French vessels as "shadowing" the Russian ships. The UK appears to have deployed about an equal number of mirroring vessels.
"Royal Navy sailors and aircrew both monitored the Russian ship activity using state-of-the-art radar, surveillance cameras and sensors which allowed them to track their course and speed as they passed the British Isles," The Daily Mail reported.
The UK statements seem more geared toward assuring the British public at a time there are spiking national coronavirus cases, which has also impacted the military. The Russian movements, albeit an 'unusually high' number of ships, is somewhat "routine" but it seems to have provided the Royal Navy with an opportunity to demonstrate its own continued readiness despite the pandemic concerns.