Just when you thought the college admissions scandal was bad…
Real estate moguls David and Bill Mack have reportedly helped some of their wealthy friends from Manhattan and the Palm Beach Country Club skip the vaccine line and obtain the vaccine at a Florida retirement home, according to a new report from the New York Post. 
Elderly residents in Florida have lined up "overnight" for the vaccine while the Macks reportedly made their own list of people who should receive the vaccine. Some of the elite even flew in on private jets from NYC to get the vaccine, which was administered at the not-for-profit nursing home Joseph L. Morse Health Center in Palm Beach.
The address to the health center is on "David S. Mack Drive" in West Palm Beach. David S. Mack also happens to be the Chairman, the Post reported.
One source told the Post: "David and Bill Mack arranged for their friends from the Palm Beach Country Club to be vaccinated for COVID-19. They apparently made a list of people who could get the vaccine, who one can only assume are their wealthy friends and clients. Supposedly, some people flew down in private jets from New York just for the vaccine, if they were lucky enough to be on the list the brothers made. It wasn't just members of the Palm Beach Country Club who got the vaccine, but there were many club members who did."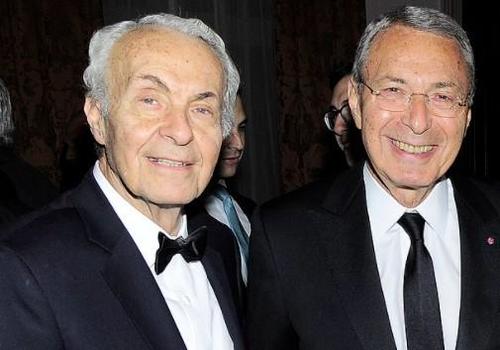 Another said: "A friend got the first shot two days ago at 'Morse Old Folks Home' [his description], arranged by the Palm Beach Country Club."
Another source questioned whether "David S. Mack arranged for a non-profit he runs to ask himself [the boss] for self-serving help to find the one-percenters who 'need' the vaccine?"
The Macks responded with a statement admitting that some who received the vaccine were country club members: "Several not-for-profit health and senior care organizations in Florida are undertaking major vaccination efforts. David and Bill Mack were asked to assist a not-for-profit healthcare institution with the organization of its vaccination campaign. Some vaccine recipients may have been Palm Beach Country Club members, but substantially fewer than your sources indicated, and this was not a targeted effort to vaccinate club members."
"Everything was done in accordance with Governor [Ron] DeSantis's order as it relates to persons 65 and older," they said.
The Post reported that the Palm Beach Country Club costs "upwards of $100,000" to join.