Secretary of State Mike Pompeo urged a major US government-funded news outlet to smash wokeness and censorship early this week at a moment Silicon Valley tech companies are going after pro-Trump media by taking down thousands of social media accounts. 
In a controversial address to Voice of America staff on Monday — controversial given some staff members objected to it being broadcast live on the VOA network — he defended Trump and his foreign policy at the taxpayer funded media organization.
"Censorship, wokeness, political correctness, it all points in one direction – authoritarianism, cloaked as moral righteousness," Pompeo said.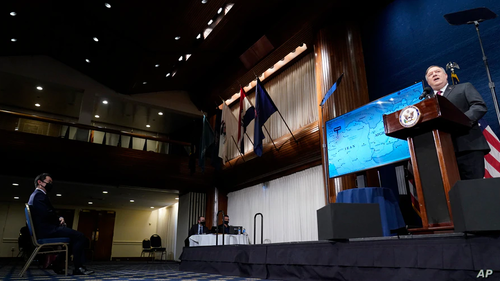 He then called out major US social media giants by name just days after Twitter and a host of other platforms moved to ban Trump permanently:
"It's similar to what we're seeing at Twitter, and Facebook, and Apple, and on too many university campuses. This is not who we are, as Americans. It's not what Voice of America should be. It's time to put woke-ism to sleep."
"The Trump Administration isn't trying to politicize these institutions," Pompeo said. "We're trying to de-politicize them."
During the remarks Pompeo also chastized the VOA for having "lost its commitment to its founding mission" under past administrations. He said the broadcaster should focus on preserving and advancing a sense of 'American Exceptionalism' – however much of VOA's focus is "too often about demeaning America," he said.
In response a group of staff members had attacked the speech as amounting to "propaganda" aired over taxpayer funded channels in a letter to VOA director Michal Pack. They attempted to prevent it from happening but to no avail.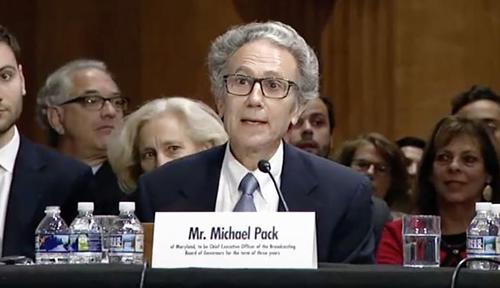 Pompeo's remarks were in part aimed at these VOA staff dissenters too:
"I read that some VOA employees didn't want me to speak today," Pompeo said. "They didn't want the voice of American diplomacy to be broadcast on… the Voice of America. Think about that."

"It's morally wrong. And it's against your mandate…"
Meanwhile Joe Biden has promised to review a recent shake-up at VOA under Pack's leadership, a close Trump ally who serves as head of the Global Media Agency, which oversees Voice of America.