California's response to COVID-19 ranks slightly below China welding people inside apartment buildings in terms of militancy, yet the for all the measures taken by the Golden State, it's become one of the nation's worst epicenters for the pandemic, according to Politico.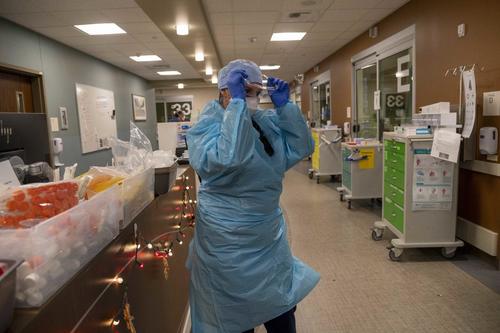 And if Politico is calling out California, whose Democratic governor deems himself above his own rules, you know it's bad.
America's most populous state has become one of the nation's worst epicenters for the disease, setting new records for cases, hospitalizations and deaths almost every day. Things are so bad in Southern California that some patients are being treated in hospital tents, while doctors have begun discussing whether they need to ration care.

The turnabout has confounded leaders and health experts. They can point to any number of reasons that contributed to California's surge over the past several weeks. But it is hard to pinpoint one single factor — and equally hard to find a silver bullet. –Politico
The state of nearly 40 million residents has seen almost 2 million cases and 22,000 deaths despite strict mask mandates, school and playground closures, and restrictions on dining that are destroying small businesses across the state.
"Nationally, there has been a kaleidoscopic application of every imaginable type of lockdown order with California being the most restrictive and inflicting the most devastation on small businesses and the most economically vulnerable service workers. And still, we are none the better as far as COVID is concerned," said California Restaurant Association President and CEO Jot Condie, adding "In fact in L.A. where indoor and outdoor dining are completely shut down, with indoor dining [closed] since July, the virus rages on."
Meanwhile, the state – like many others, is suffering from spikes in crime, mental illness and suicide.
At more than 100 new daily cases per 100,000 residents, California's case rate is second only to that in Tennessee, according to the nonprofit tracking site Covid Act Now — though it's a state that does not mandate mask wearing and allows indoor gatherings of up to 10 people. The website Covid Exit Strategy shows a 97 percent rise in Covid throughout California, which has gone in the opposite direction from its West Coast counterparts, Oregon and Washington. -Politico
"We are facing a very, very difficult and very dangerous time in our county, in our region and in our state. All of our numbers are going in the wrong direction, and our reality is rather grim at the moment," said Santa Clara County public health officer Sara Cody last Wednesday. "If we have a surge on top of a surge… we will definitely break."
Officials have few answers for what's going on – blaming gatherings such as postseason viewing parties when the Dodgers and Lakers won championships this fall. Others have blamed the strict rules themselves – arguing that frustrated Californians couldn't take it any longer and decided to live their lives – fueled in part by narrative-busting findings such as a Colorado study concluding that there is 'no statistically significant' link between gyms and COVID cases.
Politico notes that the state – while imposing strict lockdowns – has very little capability to enforce, instead relying on its regulatory agencies to make examples out of the worst-offending establishments. Meanwhile, several Sheriffs have publicly announced that they will not enforce the state's stay-at-home restrictions and other pandemic measures,
"It's a big state. We get big numbers when things go wrong," says UC San Francisco professor of epidemiology and statistics, George Rutherford.
Shame?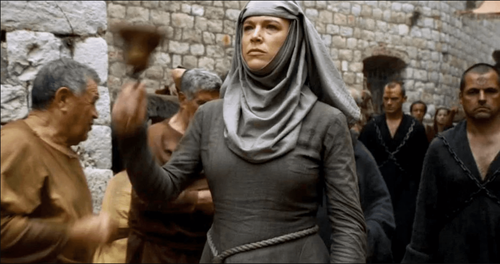 According to Gov. Gavin Newsom, residents need to rely on 'social pressure' to keep people apart. The state has spent tens of millions of dollars on billboards and advertisements promoting 'responsible' behavior. Newsom himself, however, made headlines when he broke his own guidelines to attend an upscale dinner party with lobbyists.
And perhaps thanks to Newsom's hypocrisy, people are now ignoring his edicts.
In the biggest shopping month of the year, parking lots at malls and retail centers are packed. Such stores are among the few indoor operations allowed to stay open with stated capacity limits. Mobility data from Google suggests that Newsom's December stay-home orders have barely made a dent in keeping people home compared to previous months, though the baseline doesn't say whether it may have tamped down traffic compared to last December.

…

Critics have questioned the science behind the regional lockdown orders. Public and industry pressure has already convinced state health officials to reopen playgrounds and relax limits on grocery store capacity. A Los Angeles trial court judge also said the county's prohibition on outdoor dining was "arbitrary" and that there was insufficient evidence showing it was a source of virus spread. -Politico
According to state Assemblyman Jordan Cunningham (R-Templeton), the state's attempt to "shut down types of human interaction without seeing if that's effective" created a backlash, which is "driving people to higher-risk activity" such as holding large gatherings at homes instead of restaurants.
"The public health officials have lost credibility with a huge section of the populace. They're just tuning them out now," says Cunningham. "The goalposts are moving all the time. … People are fed up with it and they don't think it makes any sense, and they're not wrong."