Among the earliest and most shocking jihadist propaganda trends during the US 'war on terror' years was to put out execution and beheading videos of kidnapped journalists and Westerners in particular.
In 2002 38-year-old Wall Street Journal reporter and California native Daniel Pearl was abducted and the US embassy in Pakistan was subsequently mailed a gruesome beheading video.
The main suspect in Pearl's Murder, Ahmed Omar Saeed Sheikh, has been ordered released from prison by a top Pakistani court on Thursday after he was acquitted of the murder earlier this year. He had been held in custody pending an appeal by the family.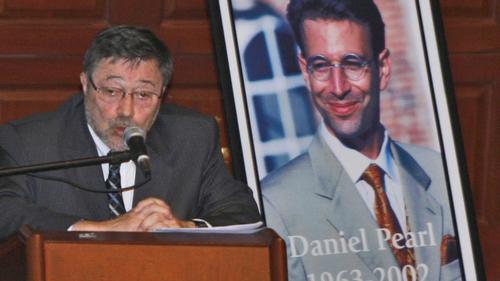 "The detention order is struck down," Pearl family lawyer Faisal Siddiqi announced Thursday. At this point the only way Sheikh will go back to prison is if the the family is able to overturn the acquittal.
This despite what appears to be significant and damning evidence, as the AP noted:
"In Sheikh's original trial, emails between Sheikh and Pearl presented in court showed Sheikh gained Pearl's confidence sharing their experiences as both waited for the birth of their first child. Pearl's wife Marianne Pearl gave birth to a son, Adam, in May 2002."
Sheikh along with three alleged accomplices was acquitted last April in a ruling that shocked and angered US officials and Pearl's family. The main suspect had initially been handed a death sentence while to others were given life in prison.
The family along with multiple international press freedom monitoring groups believe the initial guilty verdict was just.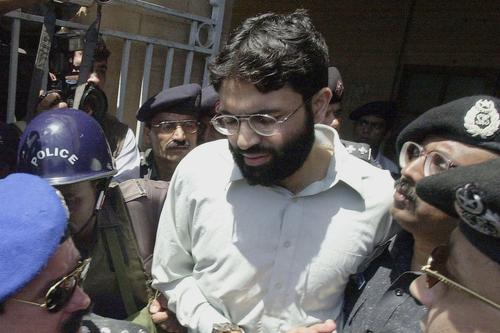 Sheikh and his accomplices had earlier been found guilty of luring the journalist to a meeting in Karachi while he was investigating possible links between Richard C. Reid, known as the "Shoe Bomber", and Pakistani jihadists.
It was an early example of the gruesome lengths that al-Qaeda and later ISIS would go to in order to send a "message" to the West, with multiple such grisly murder videos coming out of Iraq and Syria.