As noted earlier in our preview, consensus expected a return to weakness in the labor market as surging Covid-19 case counts have led to to a return of lockdown measures, which explicitly means less hiring and sure enough moments ago the BLS reported that in November, a paltry 245K jobs were added, a huge miss to the 470K expectation and a sharp drop from the 610K revised October print. In fact, this was the lowest monthly addition since the April crash.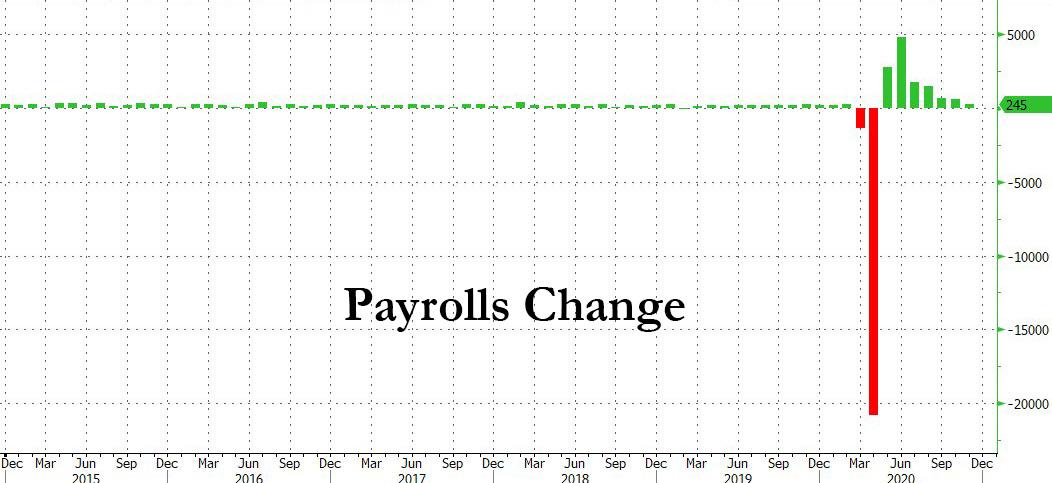 At 215K, this was the biggest miss to expectations since March.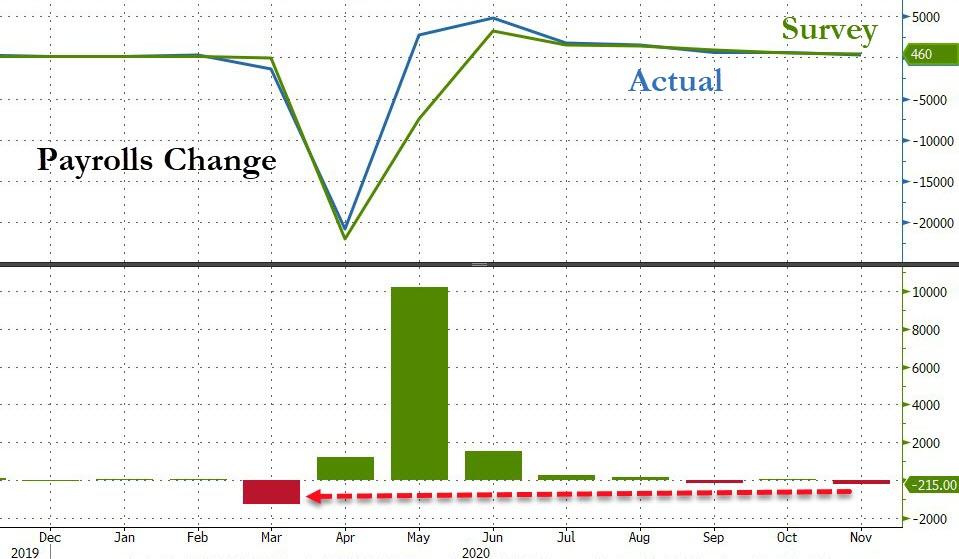 The change in total nonfarm payroll employment for September was revised up by 39,000, from +672,000 to +711,000, and the change for October was revised down by 28,000, from +638,000 to +610,000. With these revisions, employment in September and October combined was 11,000 more than previously reported.
As noted earlier, the biggest hit was in retail trade, as retailers have been crushed due to covid, resulting in a loss of 35,000 retail jobs, "reflecting less seasonal hiring in several retail industries" according to the BLS. Additionally, government employment declined for the third consecutive month, decreasing by 99,000 in November. A decline of 86,000 in federal government employment reflected the loss of 93,000 temporary workers who had been hired for the 2020 Census. Offsetting the contraction in government, private payrolls rose by 344,000, missing economists' median estimate of 540,000.
Despite concerns about the energy sector, prints were solid, with oil and gas extraction payrolls rising 3,700 from a year earlier:
Gasoline stations payrolls rose 800 in Nov. after rising 3,000 in Oct.
Pipeline transport payrolls fell 200 in Nov. after were unchanged 0 in Oct.
Petroleum and coal payrolls fell 1,200 in Nov. after unchanged
And another ominous development: the number of people on temporary layoffs declined to 2764K from 3205K, which means that most people who found jobs returned to jobs they were furloughed from earlier in the year.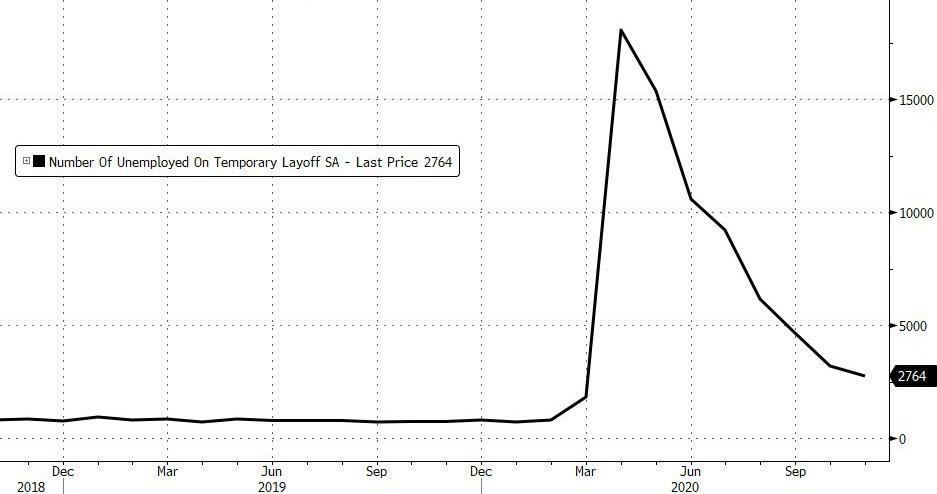 The unemployment rate continued to slide, dropping from 6.9% to 6.7%, with unemployment rates for blacks and hispanics also dropping to 10.3% and 8.4% respectively.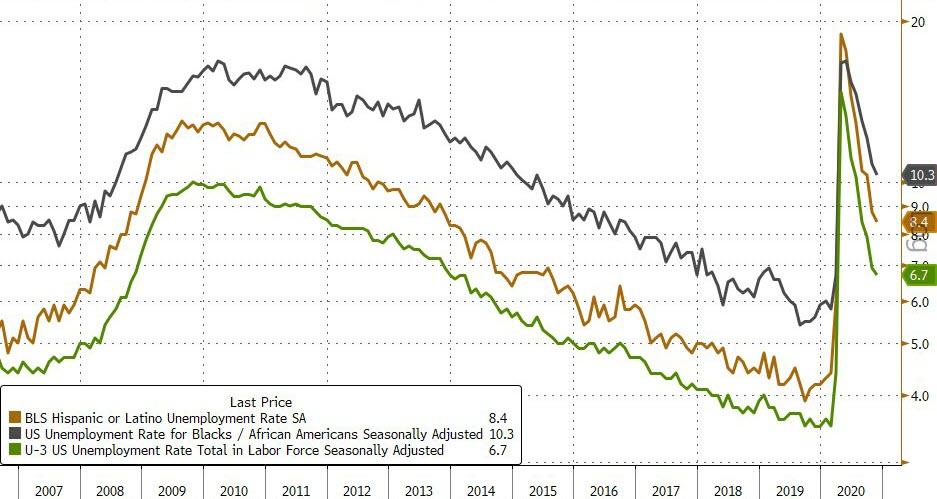 Average hourly earnings were flat, with the November print at 4.4% unchanged from the revised 4.4% in October (formerly 4.5%). This number remains largely skewed to higher earning jobs as lower paying workers have been largely fired.