New York councilman Joe Borelli has called on President Donald Trump to "immediately revoke" the $600 federal unemployment benefits for those who are arrested for looting amid mass protests throughout the city.
Borelli said that several nights of looting and violence across the city, prompted by the death of African American man George Floyd last week, have left many New Yorkers scared to travel to work.
"The mass looting of commercial property along 5th Avenue and throughout significant swaths of Manhattan and Brooklyn is doing irreparable damage to the sense of safety in New York City," said Borelli, according to SI Live.
"Witnessing looters emptying Apple stores and exiting the store only to be violently assaulted and robbed by other criminals has shaken the confidence of everyday New Yorkers who are afraid to travel to work, hospitals, and shop for necessities. It is unfair and unacceptable that people who are furloughed from retail stores are receiving the same supplemental benefit as those who are smashing and looting retail stores and I hope this can be addressed immediately."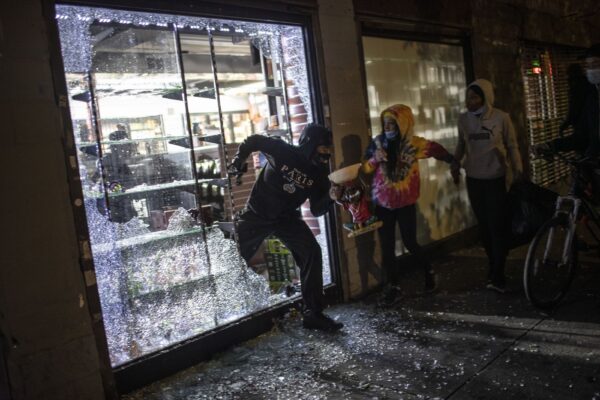 Currently, the CARES Act, the $2.2 trillion CCP virus relief law enacted in late March, provides $600 a week to those who are unemployed due to the pandemic, on top of state benefits. The $600 enhancement to weekly unemployment checks is stopping at the end of July and it is not yet known how long lawmakers will extend it for, or indeed if they will at all.
Borelli said the $600 benefit should also be revoked for those who are arrested for committing violent crimes.
Chaotic scenes of violent protesting across New York City prompted Mayor Bill de Blasio and Gov. Andrew Cuomo to order a citywide week-long curfew on Monday from 8 p.m. until 5 a.m. While groups of peaceful protesters have continued to march on the streets within the curfew time restrictions, thousands more have defied it, with protesters often turning on police, according to NYPD Commissioner Dermot Shea.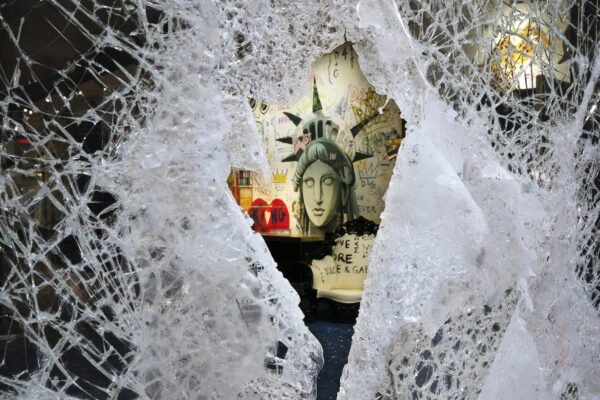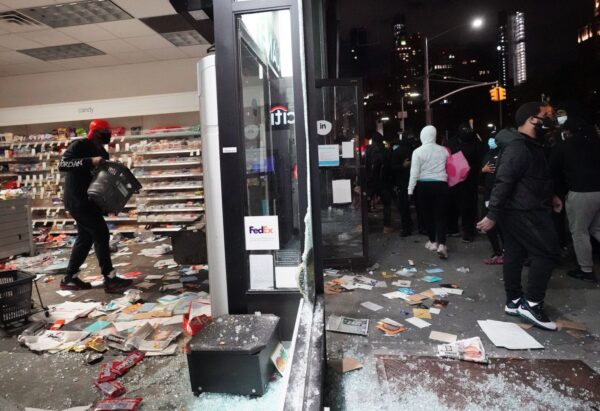 "In a very volatile situation over a series of days we've had numerous encounters where organized crowds, not peaceful protesters, are trying to intentionally ambush police officers in cars," Shea told CBS on Monday. "We've had officers trying to be burned alive in cars, we've had officers trying to be blocked in with road blocks and surrounded and then attacked and pulled out of cars while they're in them," he added.
Despite the chaotic scenes, de Blasio has decided not to call in the National Guard in an effort to quell protests, as 28 other states have, and in a press conference Monday defended his actions, stating, "We do not need the National Guard to come into New York City."
"When outside armed forces come into communities, especially these intense situations they have not been trained for, that's a dangerous scenario. We have 36,000 police officers who will keep this city safe," he added.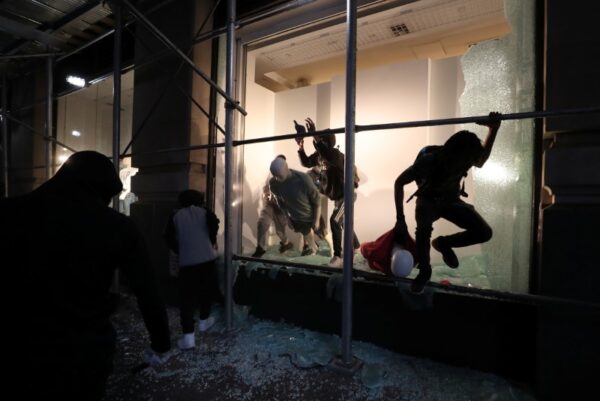 On Wednesday, President Trump, who has previously urged city mayors to call in the National Guard to help, said New York had been damaged by widespread rioting and called the situation in the city a "disaster," adding that "if they don't get it straightened out soon, I'll take care of it."
The NYPD said Wednesday that they had arrested about 290 people for protesting and looting overnight. However, de Blasio told reporters that Tuesday night was a "step forward" in reducing the violence and criminal activity seen throughout the weekend.