The boom in EV stocks may not be stopping anytime soon. Recent momentum in names like Kandi Technologies, Nio, Tesla, Fisker and other electric vehicle names – already fueled by states like California vowing to ban internal combustion engine vehicles – could see a continued tailwind from the world's largest auto market, China.
Sales of new energy vehicles are going to make up 20% of the country's total new auto sales by the year 2025, China's State Council estimated early this week. 
The "new energy" category includes battery electric, plug-in hybrid and hydrogen fuel-cell vehicles. Sales will rise as the country's "NEV industry has improved their technology and competitiveness," according to a new policy paper reviewed by Reuters. 
In the country's 5 year plan to 2025, the State Council has pushed for improvements in EV technologies, building more efficient charging and implementing battery swapping networks. The Chinese government will also adopt quotas and incentives to to "guide automakers" (i.e. force them) to make EVs after Federal subsidies end in two years.
The government is also looking at ways to implement EVs for public uses, commercial use and mass transit. 
While the country's new outlook is slightly lower than the 25% goal it set for itself in a policy proposal published by China's Ministry of Industry and Information Technology last year, it would still mark a significant expansion in the world's largest auto market.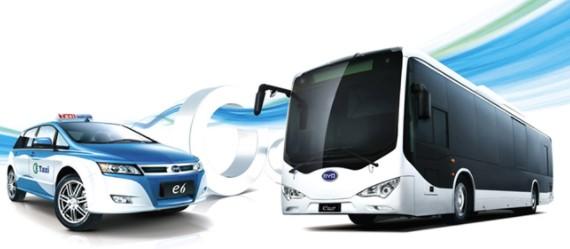 Recall, we noted at the beginning of September that most Chinese EV startups were being backed and bailed out by the Chinese state during the pandemic. 
This report was just weeks after we reported that many EV manufacturers in the super-saturated Chinese market were going public as a means to avoid bankruptcy.
For example, when NIO was under tremendous financial pressure just months ago, it was the municipal government of Hefei that stepped in to bail the company out by investing $1 billion in cash for a 24.1% stake in the company's China's entity – and getting the company to relocate its headquarters to its province. Hefei has "hopes of creating a powerful rival to Tesla," according to Nikkei.
Similarly, other local governments have stepped into help China's young EV names. Not unlike Elon Musk's Tesla, China's Nio, Xpeng Motors, Li Auto and WM Motor have also all relied on taxpayer/state money to push their visions forward. 
Earlier this year, we wrote about the successful IPO of Li Auto on the U.S. markets. It "received investments from several entities backed by municipal governments of Changzhou and Xiamen as well as state-run investment bank China International Capital Corporation."
Additionally, we reported earlier this year ago that competition in China's EV market is already starting to become super-saturated.