Morocco is on the cusp of agreeing to details and terms of its normalization deal with Israel, similar to the Abraham Accords signed between the UAE, Bahrain and Israel in September. 
President Trump announced on December 10 that the northern African Arabic-speaking country is set to become the fourth to normalize relations with Israel this year (the other being Sudan). Crucially the United States will according to Trump's prior statement recognize "Moroccan sovereignty over the Western Sahara" – a huge concession given the region is also claimed by the Sahrawi Arab Democratic Republic in a longtime dispute.
For the first time, a top Israeli delegation will fly direct to Morocco next week, starting Tuesday December 22. White House senior adviser and Trump's son-in-law Jared Kushner will lead the American delegation there at the same time.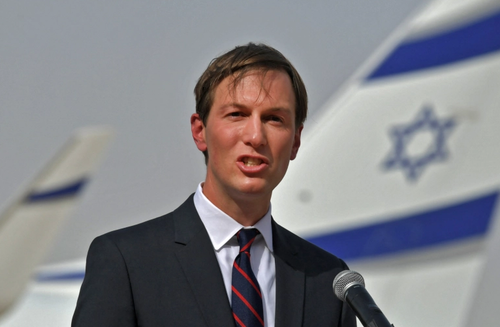 Axios' Barak Ravid has revealed the talks will continue for up to ten days: "A senior U.S.-Israeli delegation will travel to Morocco next Tuesday to begin talks on resuming diplomatic relations between Israel and Morocco, traveling on the first-ever direct flight of an Israeli airline from Tel Aviv to Rabat, U.S. officials told me," he reported. Kushner will be joined by Israeli national security adviser Meir Ben Shabbat.
The major trip is coming rather quickly after Trump's initial announcement that the two countries wish to firm up details of the diplomatic and economic opening and ties. Ravid notes that "The reason the trip is happening so quickly after the announcement is so that the Trump administration can ensure the process starts moving before Jan. 20, out of concern the Biden administration might roll back some of Trump's policy moves."
Excited to join Jared Kushner on the first direct commercial flight from Israel to Morocco – Congrats to @realDonaldTrump, Jared and the whole team for making these breakthroughs possible. 🇺🇸🇮🇱🇲🇦 https://t.co/XttIpP0Sai via @timesofisrael

— Avi Berkowitz (@aviberkow45) December 15, 2020
Meanwhile, The Times of Israel reports that the security situation could be of concern, given the potential unpopularity of the deal among the Moroccan population, which historically have been firm supporters of a Palestinian "right of return":
"Moroccan authorities on Monday dispersed a group of activists who tried to hold a protest outside the parliament building in the capital to denounce the country's recent decision to establish diplomatic relations with Israel.

Dozens of police officers in riot gear were mobilized to push protesters away from parliament in Rabat. Demonstrators wanted to show solidarity with Palestinians and reject the normalization of ties between Rabat and Jerusalem."
The report notes that while authorities are allowing pro-normalization rallies of "support", police are taking a zero tolerance approach to any anti-Israeli protests. 
Moroccan authorities have stopped a protest in Rabat against the kingdom's move to normalise ties with Israel.

A heavy police presence backed by water cannons and anti-riot forces prevented pro-Palestinian demonstrators from reaching parliament square pic.twitter.com/rXpulySyzE

— Mehdi Rizvi (@MehdiRizvi123) December 15, 2020
One incident related to protests was reported as follows:
Sion Assidon, a Moroccan Jew and a human rights activist, told reporters while being escorted away by authorities that "whoever expresses disagreement must put duct tape on their mouths."
Previously Trump admin officials expressed high hopes that the Saudis could come to the table. Crown Prince MbS even recently hosted Israeli PM Netanyahu; however, the aging King Salman is said to be vehemently opposed, making it elusive and complicated for now.