A bizarre moment unfolded Saturday afternoon when a man climbed onto the wing of a commercial passenger plane at McCarran International Airport, according to KIRO7.
Alaska Airlines Flight 1367 was set to take off from Las Vegas to Portland, Oregon, when passengers noticed a man around 1:32 p.m. local time on the aircraft's wing. 
Metropolitan Police Department Lt. Ken Nogle said the man jumped a perimeter fence of the airport and climbed onto the aircraft's wing. 
Appeared to be an interesting day at McCarran today. pic.twitter.com/M7vv3Gh6oT #vegas

— Mick Akers (@mickakers) December 13, 2020
"Impairment or mental illness is suspected," Nogle said.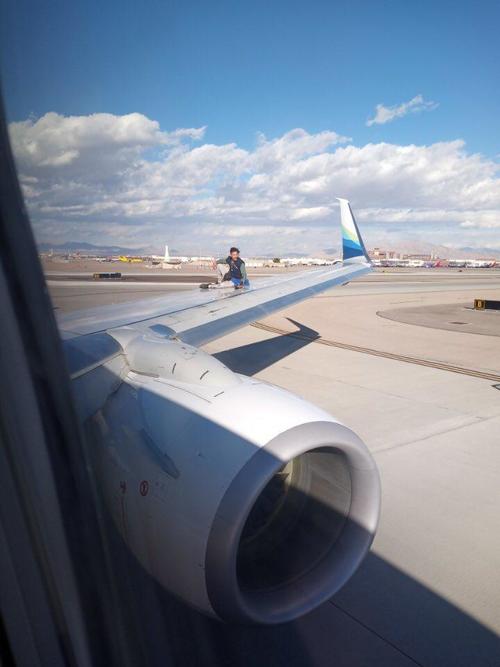 Alaska Airlines released a statement about the incident:
"Around 2 p.m. PST, Alaska Airlines flight 1367 from Las Vegas to Portland was preparing for takeoff when the pilot noticed an individual advancing towards the aircraft," Alaska Airlines said. "The pilots notified the tower. Law enforcement was dispatched and able to apprehend the individual. Our guests and employees are safe and we are working with law enforcement. The plane has returned to the gate for a full inspection."
If a man with suspected mental illness was unlawfully able to enter the airport – then how easy could it be for terrorists? 
Maybe McCarran International Airport officials should upgrade security around the facility.