update: Moments ago US Central Command denied that the United States was involved in the reported airstrikes on Iraqi paramilitary positions south of Baghdad.
New: @CENTCOM isn't aware of **any** strikes tonight in #Iraq per @Reuters. https://t.co/CbeMDYCDlf

— Jason Brodsky (@JasonMBrodsky) January 19, 2021
* * *
In what could be the start of a last-minute 'counter Iran' military operation which many have anticipated during President Trump's final days in office, a major air assault on Iran-backed paramilitary units southwest of Baghdad is being reported in regional media.
The airstrikes are also being reported in Iranian state media overnight (local time). The target was reportedly Shia militia positions in Jurf al-Sakhr, and follow last month's rocket attack on Baghdad's Green Zone and US Embassy, as well as multiple IED attacks on US coalition forces in various parts of the country.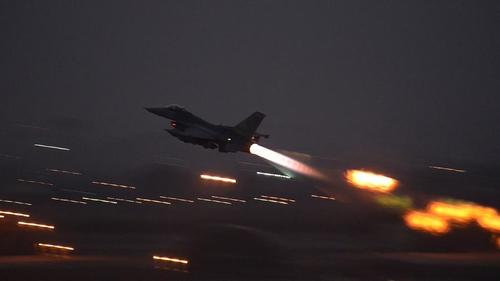 "Casualties reported after airstrikes hit Iraqi forces' positions in Jurf al-Sakhr, Babil province," Iran's PressTV reports. 
Militia sources have told regional media the attack was conducted by US-F-16 jets. However, it remains that little information has been verified.
The area is known for hosting the headquarters for Iran-backed Iraqi paramilitary units.
Social media accounts linked to Shia militias reported fatalities in "US airstrikes" near Jurf al-Sakhr.
Iran-affiliated Sabreen News claims that 6 Iraqi soldiers have been killed. #Iraq #Iran

— Baxtiyar Goran (@BaxtiyarGoran) January 18, 2021
Gulf-based Al-Arabiya reports the following:
Multiple explosions were heard south of Iraq's capital overnight Monday in what reports suggest may have been US airstrikes on Iran-backed militias.

The Pentagon and US Central Command (CENTCOM) have not yet responded to a request for comment.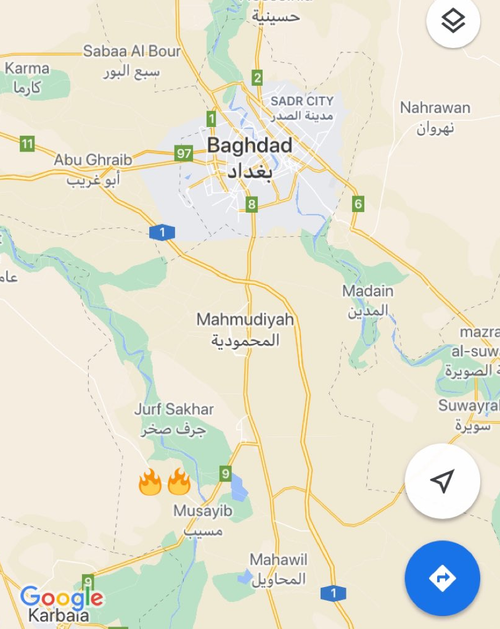 Though unconfirmed, militia as well as Iranian state sources are saying that at least 6 Iraqi soldiers have been killed.