With the stress of everyday life, it's no wonder that many people prefer to check up on their favorite Instagram animals rather than think about all the other things they have to worry about. One very special cat from France has been capturing the hearts and eyes of social media users by virtue of his big personality and unique white "mustache."
Gringo, as the cat is called, has a striking color pattern, with a caramel-colored coat on his back and head, with a white "tuxedo" front, and very distinctive white patches suggesting a perfect white mustache.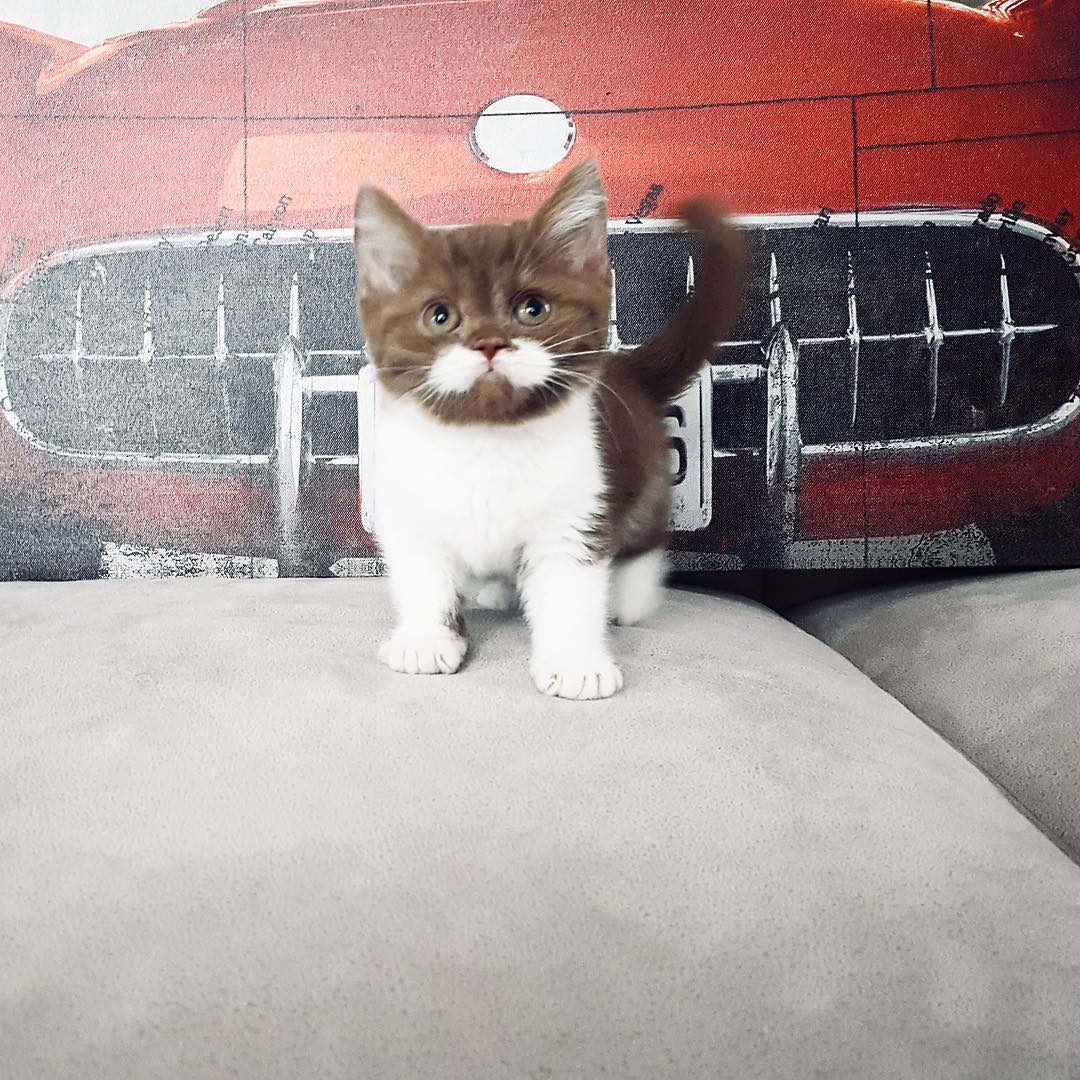 Gringo has charmed the world. A British shorthair that is 2 years old, Gringo has racked up nearly 60,000 followers on his official page with pictures of his daily escapades. He lives happily with his humans, Romain and Sabrine, and his older rescue brother Milko.
Sabrine and Roman already had a gorgeous cat in their lives before Gringo. Milko is a beautiful all-white cat that had a very tough time before finally getting adopted by Sabine in 2016. "My 2 sisters were adopted when [I] was 3 months old, I stayed alone on a tiny balcony waiting to be loved," Milko explained on Milko's very own Instagram page, separate from Gringo's.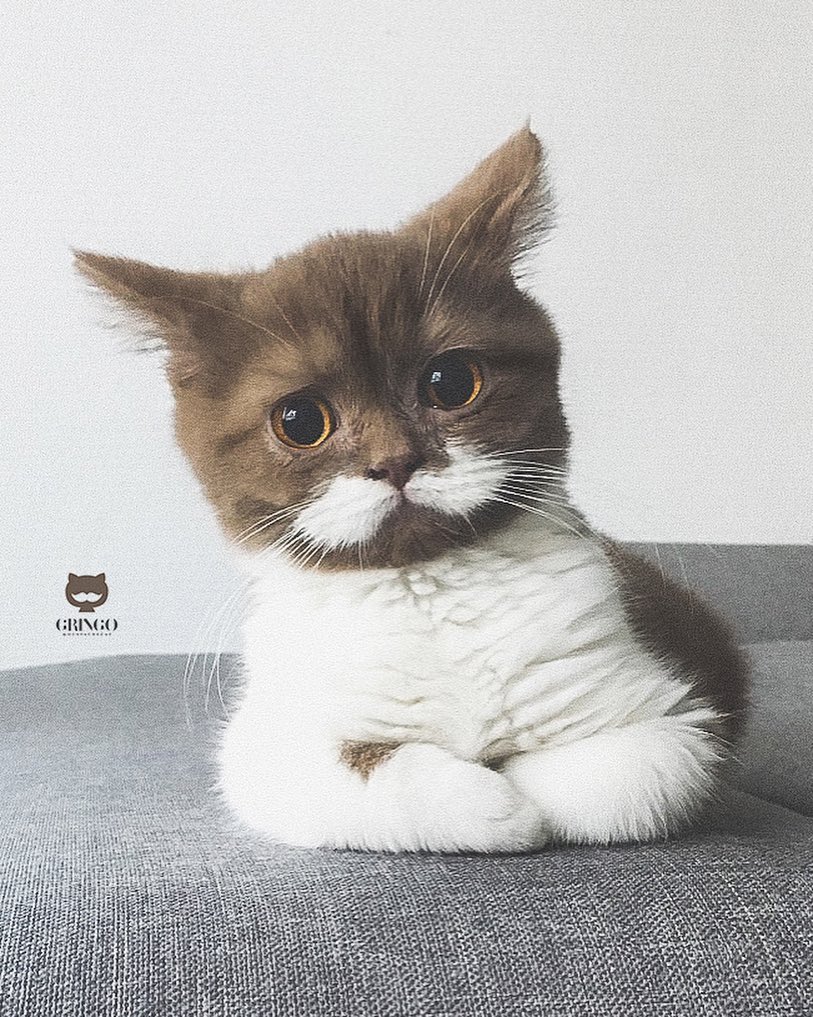 Milko's two previous adoption attempts failed because the owners "wanted a kitty already playing and jumping around," as his new owners explained. When Sabrine and Milko's paths crossed, it was love at first sight. In September 2018, the couple met Gringo when he was just a month old and wanted to give him a forever home. She explained on Instagram, "He was a little bit shy but very friendly." Since then, their pictures of the mustachioed kitten have spread all over the world.
"Gringo is a happy kitty, full of life and with a really nice personality," Sabrine told Just Something. "He loves to play all day and all night, get up to mischief like climbing on curtains, scratching the couch and jumping in the plants."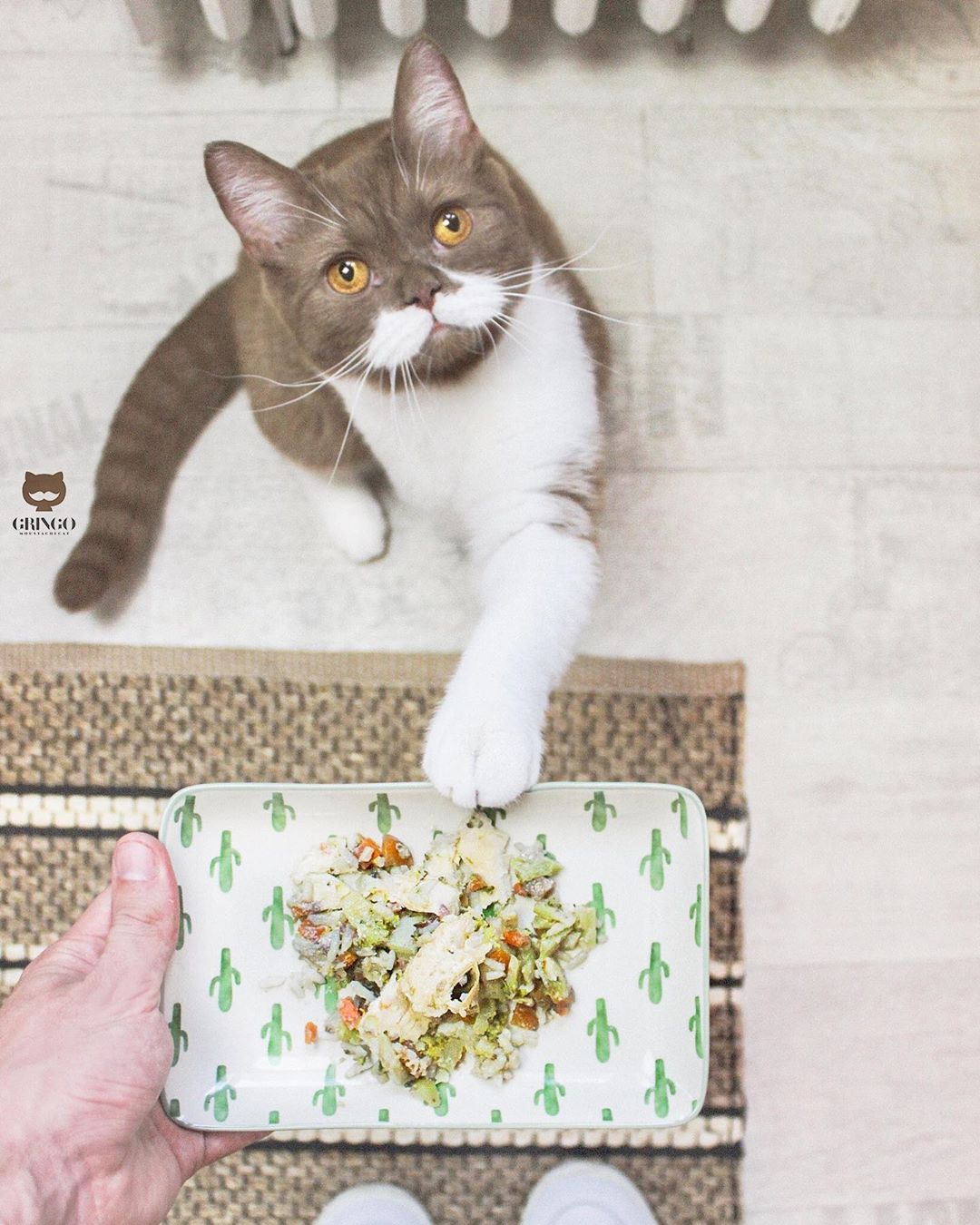 In addition to his good looks, Gringo has some funny habits that have further endeared him to his large fanbase, including standing up on his hind legs. Sabrine explained that without any prompting from herself or Roman, their mustached cat stands on his back paws "just like a meerkat." "He can stay a couple of minutes in that position, and it's hilarious," she added.
This trait can come in handy when Gringo is begging for special meals, which come prepared by French pet food startup Pepette, which makes fresh organic deliveries for dogs and cats.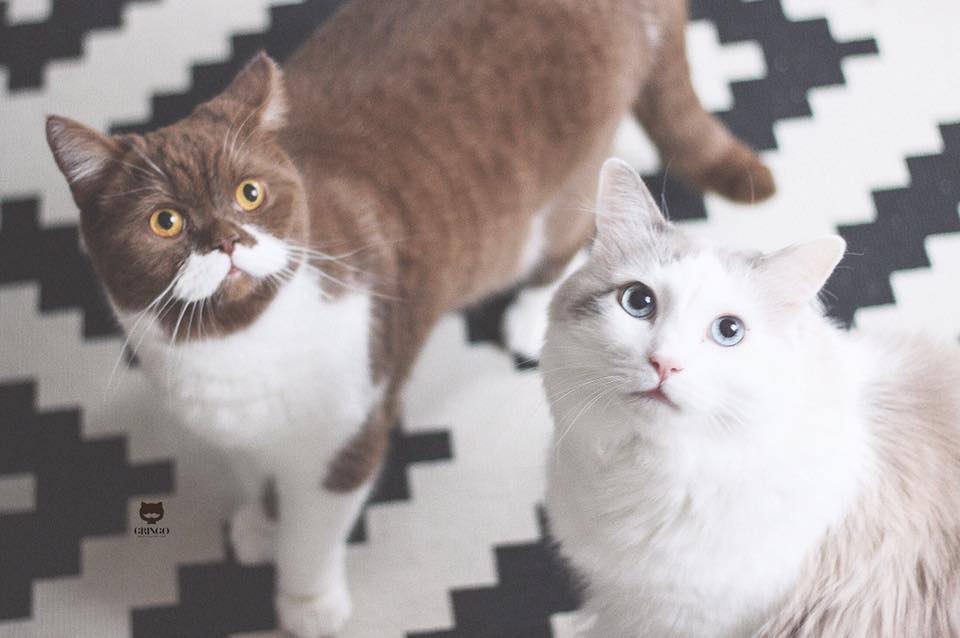 However, as a big foodie and very mischievous feline, Gringo can get himself into a lot of trouble. According to Sabrine, he "always sniffs our plates to see if there's something good for him to eat, and he likes to steal our sponge from the kitchen just to chew it, so we have to hide it every time."
Gringo's adventures became so popular that he ended up the victim of identity theft. As his first Instagram account gained more and more followers, someone hacked into it to try to capitalize on his fame. Despite losing all his followers in March 2019, Gringo's new account went from 0 to 60,000 in less than a year.
When it comes to mustaches, clearly people know the real thing when they see it!
Photo courtesy of O'gringo Official (Instagram | Facebook)