Israeli officials are once again making threats to launch preemptive strikes on Iran's nuclear development facilities amid new reports the Islamic Republic is ramping up efforts to manufacture materials necessary for the production of nuclear warheads. 
"In one of the most forceful statements made by an Israeli official, the Likud's Tzachi Hanegbi, considered an ally of Prime Minister Benjamin Netanyahu, threatened that Israel could attack Iran's nuclear program if the United States rejoined the nuclear deal, as US President-elect Joe Biden has indicated he plans to do," The Times of Israel reports.
And crucially a new confidential report by the UN International Atomic Energy Agency (IAEA) alleges that Iran has initiated a major final step in the process necessary to make nuclear weapons.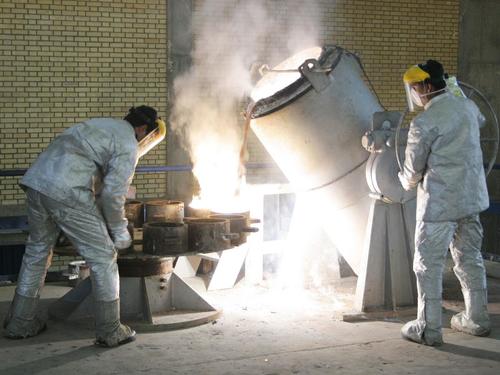 The secret IAEA document has been seen by The Wall Street Journal and is focus of a bombshell Wednesday report, which says:
The International Atomic Energy Agency, in a report for member states viewed by The Wall Street Journal, said Iran has told the watchdog that it has started manufacturing equipment it will use to produce uranium metal at a site in Isfahan in coming months.

Uranium metal can be used to construct the core of a nuclear weapon.
The manufacture of uranium metal is prohibited under the terms of the 2015 Joint Comprehensive Plan of Action (JCPOA) nuclear deal which Biden has vowed to return to. Iran signaling its intent to carry on with it may be a dramatic move aimed fundamentally at increasing leverage with the incoming Biden administration. However, still with a week to go in a turbulent Trump presidency, such declarations may trigger a last-minute US or Israeli attack on the Islamic Republic.
Kazem Gharib Abadi, Iran's ambassador to the IAEA, caught the West off guard in a surprising Wednesday tweet affirming the provocative step:
R&D activities related to the design of an improved type of fuel for the Tehran Research Reactor started. Natural uranium will be used to produce uranium metal in the first stage. @iaeaorg received the updated DIQ for Fuel Plate Fabrication Plant and conducted an inspection.

— Gharibabadi (@Gharibabadi) January 13, 2021
Here's more on the unprecedented move to potentially produce uranium metal, according to the WSJ:
Iran hasn't made uranium metal so far, senior Western officials said. The IAEA said Tehran had given it no timeline for when it would do so. Still, the development brings Iran closer to crossing the line between nuclear operations with a potential civilian use, such as enriching nuclear fuel for power-generating reactors, and nuclear-weapons work, something Tehran has long denied ever carrying out.
Last July the Isfahan was hit by a mystery blast near in time to when the nearby Natanz facility was also damaged.
While Iranian officials blamed the Isfahan incident on a faulty "worn out transformer" that exploded, Tehran pointed the finger directly at Israel for the Natanz bombing.
But some think both #Iran's claimed purpose for producing uranium metal is different — keeping nuke weapons options open and pressuring the @JoeBiden team. And some think timeline may be much shorter than #Iran has told agency https://t.co/IWvX8LPRvU -3-

— laurence norman (@laurnorman) January 13, 2021
Given the new UN/IAEA report has identified the facility involved in pursuing uranium metal production as Isfahan, it's more than likely that Israeli military and intelligence is eyeing it for an attack, or some level of sabotage operation.