At a moment Washington D.C. is locked into a very different drama, Iranian state media is hailing 'victory' after late last week an Iranian cargo ship successfully made it to Venezuelan port and thus past the US blockade on the country. 
The Iranian-flagged general cargo ship Golsan had left Iran in November at has arrived at the Venezuelan port of La Guaira. It's unknown exactly what the vessel was transporting but it's believed to have been laden with cargo to supply Caracas' first Iranian supermarket.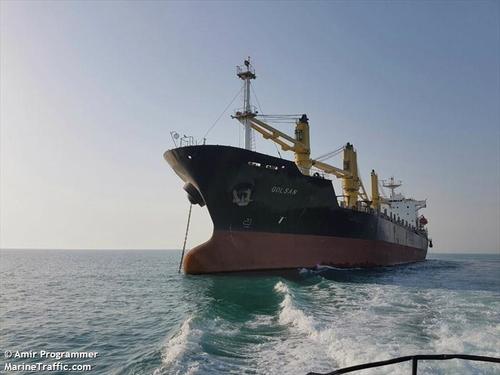 This comes at a moment the Trump administration has promised to prevent multiple Iranian fuel laden ships from discharging in Venezuela, now crossing the Atlantic.
As Reuters explains, "Iran has been supplying gasoline to ease fuel shortages in Venezuela caused by decay of the South American nation's refineries and worsened by sanctions. It has also shipped food to help the government of President Nicolas Maduro."
While Venezuela is rich in crude, its derelict refineries can't process it into badly needed gasoline for domestic consumption. So while it continues to export its oil, it must rely on allies like Iran and Russia to bring fuel.
#Iranian ship arrives at Venezuelan port in defiance of US #sanctions #Venezuela #Iran https://t.co/4KPgtjRDXJ

— Press TV (@PressTV) January 9, 2021
The Islamic Republic is also said to be helping Maduro's Venezuela circumvent severe US sanctions on its oil exports. Iranian supertankers in recent months have been observed transporting Venezuelan crude while under 'disguise' – that is, renaming a vessel to conceal its sourcing and true ownership.
Ships have also used 'ghosting' – or switching off their tracking transponders in certain waters where they are more subject to intercept by US forces.