European banks were hits on monday, with the Stoxx 600 Bank Index dropping 2% on Monday, the biggest decliner on the European sector leaderboard, dragged by banking giant HSBC whose shares fell 2.1%, the biggest drag on the index, as the UK-based bank was once again swept into Hong Kong's turmoil after a former pro-democracy lawmaker, who fled into self-imposed exile in Europe, accused the bank of freezing accounts held by his wife and parents.
What is the legal basis for this? I'm sure they are going to be a lot of people closing their accounts at #HSBC in protest at this. https://t.co/X2fRV4EAWH

— Peter Lewis – on the radio in Hong Kong (@MoneyTalkR3) December 6, 2020
Ted Hui is the latest pro-democracy figure to flee Hong Kong and the escalating crackdown on dissent which last week saw Jimmy Lai denied bail, and Joshua Wong, Agnes Chow, and Ivan Lam jailed. On Monday eight people were reportedly arrested by the national security police over a small and peaceful student rally at the Chinese University of Hong Kong last month, including three accused of breaching the national security law.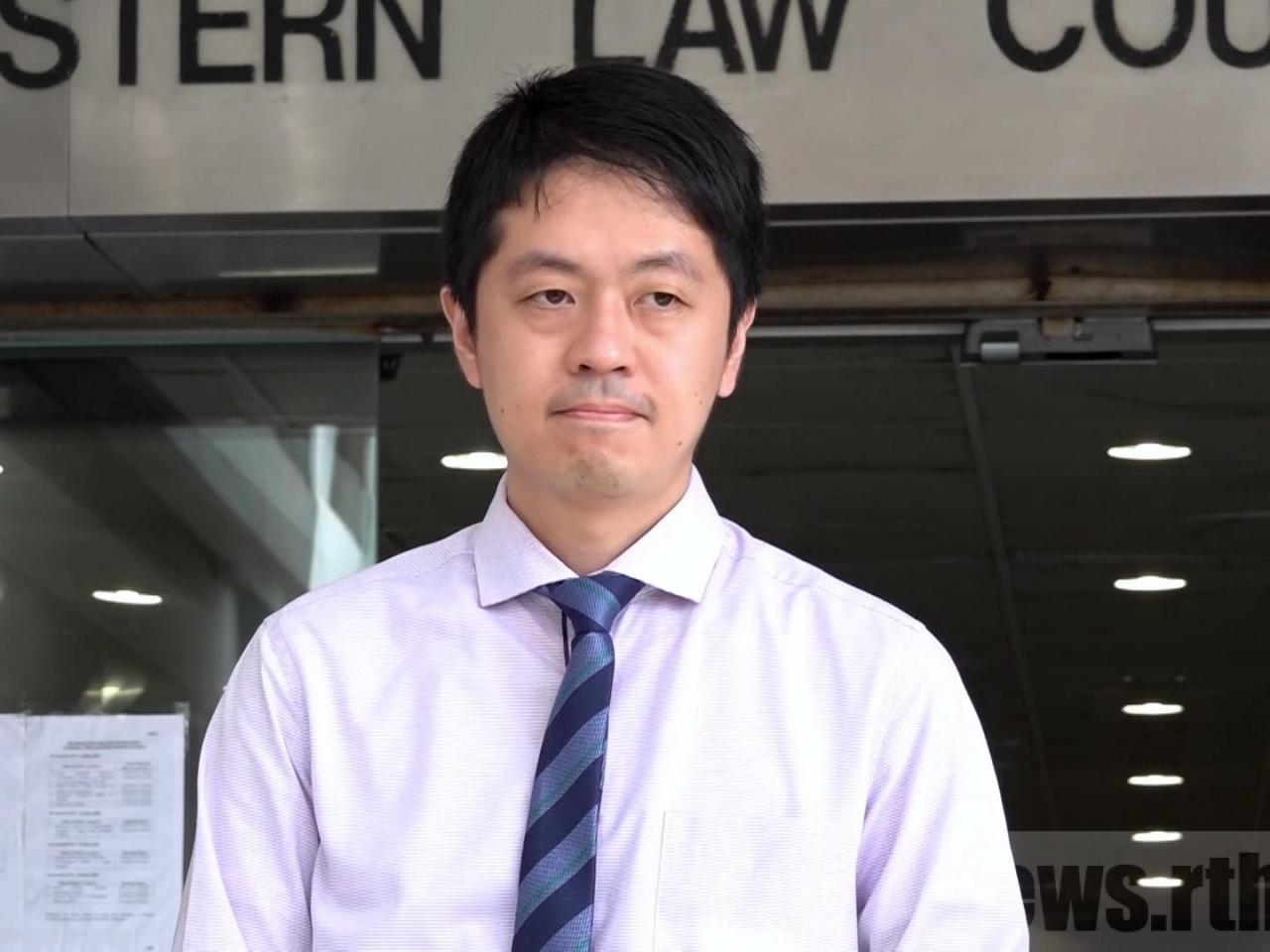 Hui fled Hong Kong for Denmark last week, before announcing that he and his family would not return. The family are now in the UK where they plan to live in exile.
Over the weekend, Hui alleged that bank accounts belonging to him and his family had been frozen by HSBC, which he labelled "political retaliation through economic oppression."
Hui told Danish media he faced serious "consequences" including lengthy prison terms if he returned to Hong Kong and was convicted under the national security law. Following an outcry, Hui said his family accounts were partially unfrozen late on Sunday. He said the family were moving funds to other institutions "because of their complete distrust in HSBC", and he called on regulators to investigate and punish law enforcement officers and banking management who he accused of abusing the law.
According to Reuters and Guardian, HSBC has been contacted with questions, although a spokesman earlier told other media the bank would not comment on individual cases but that the circumstances had been "misrepresented."
On Monday, after local media reported the accounts were frozen again, under police orders Hui called on HSBC to clarify its comments about misrepresentation, saying his family had made complaints and kept records of dealings with the bank.
"Under the National Security Law, how much are the banks and the business sector willing to sacrifice for the service of the regime?" he said.
Hui earlier said the alleged asset freezings reflected what banks could do "as a result of political pressure", and this affected the credibility of Hong Kong as an international banking and finance hub. On Monday finance secretary, Paul Chan, rejected the assertion, saying Hong Kong remained "robust". The Hang Sen Index dropped more than 2% on open on Monday.
Johnny Patterson, policy director at UK-based Hong Kong Watch, said the alleged freezing of Hui's accounts was "utterly unacceptable" and he accused HSBC of bowing to Beijing's strategy of economic coercion. "It forms part of the Chinese Communist party's alarming strategy to eradicate dissent in Hong Kong using every lever available from asset freezes to trumped up lawsuits. The British government should seriously consider applying sanctions in response."
Late on Sunday Hong Kong police said they were investigating suspected violations of the national security law and money laundering related to a crowdfunding exercise, which Hui denies. The funds were raised for Hui to launch private prosecutions including against the police, but the justice department intervened to stop the prosecutions.
Police also said Hui was also suspected of "foreign collusion", an accusation levelled against several pro-democracy activists but so far without charge.
Hui is among the dozens of pro-democracy legislators who resigned en masse last month in response to the Beijing-led disqualification of four colleagues. He was facing multiple charges related to the pro-democracy protests and incidents during parliamentary debates. He was on bail when he left Hong Kong and had been granted permission to leave for Denmark.
In response to the news, noted China hawk Kyle Bass slammed HSBC and tweeted "it's time the United States Flag of United States sanctions HSBC once and for all. HSBC is doing the bidding of the Communist Party of China by freezing accounts of democratic lawmakers in Hong Kong.Account holders will flee in droves now that their deposits are at risk of seizure."
It's time the United States 🇺🇸 sanctions HSBC once and for all. HSBC is doing the bidding of the Communist Party of China by freezing accounts of democratic lawmakers in Hong Kong.Account holders will flee in droves now that their deposits are at risk of seizure. #HSBC @SecPompeo https://t.co/aHWHA9X5CH

— 🇺🇸Kyle Bass🇺🇸 (@Jkylebass) December 6, 2020
HSBC is best known perhaps for being the world's biggest facilitator in global illegal money laundering, agreeing in 2012 to pay a record $1.92 billion in fines to U.S. authorities for allowing itself to be used to launder a river of drug money flowing out of Mexico and other banking lapses. Back then the DOJ found that Mexico's Sinaloa cartel and Colombia's Norte del Valle cartel laundered $881 million through HSBC and a Mexican unit.
"We accept responsibility for our past mistakes. We have said we are profoundly sorry for them, and we do so again. The HSBC of today is a fundamentally different organization from the one that made those mistakes," former HSBC Chief Executive Stuart Gulliver said at the time.
The news sent HSBC shares down as much as 3% before rebounding modestly.