U.S. law enforcement agents told Reuters that powerful Chinese "money brokers" operating in small cells have "upended the way narcotics cash is laundered." They're replacing traditional Mexican and Colombian money men who would typically launder drug money. 
In focus is a Chinese businessman named Gan Xianbing, who will be sentenced early next year in a Chicago courtroom for laundering Mexican cartel money to China. 
Earlier this year, Xianbing was convicted of money laundering and operating an unlicensed money-transfer firm that transferred drug money from the U.S. to offshore accounts.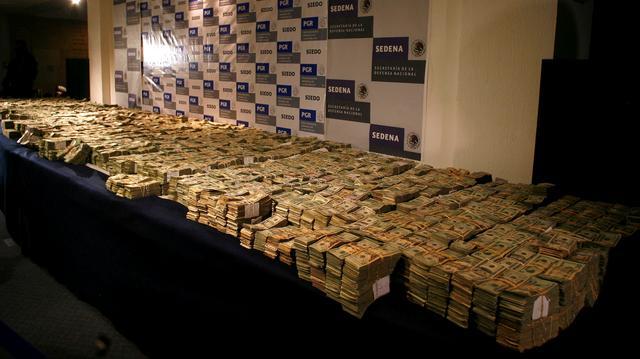 Xianbing's lawyers maintain the businessman is innocent, and U.S. authorities entrapped him. 
U.S. law enforcement agents said Xianbing is one of the newest emerging threats to the war on drugs. They say small cells of Chinese criminals are transforming how narcotics cash is laundered by displacing traditional money men from Latin America.
Authorities said these money men were moving large sums of drug money, underneath the radar of US, Mexican, Chinese, and international authorities. Reuters explains how it was done: 
 "Routing cartel drug profits from the United States to China then on to Mexico with a few clicks of a burner phone and Chinese banking apps – and without the bulky cash ever crossing borders. The launderers pay small Chinese-owned businesses in the United States and Mexico to help them move the funds. Most contact with the banking system happens in China, a veritable black hole for U.S. and Mexican authorities."
On Sept. 24, U.S. prosecutors during Xianbing's sentencing memorandum said Chinese money brokers "have come to dominate international money laundering markets." 
What has emerged is the blueprint showing how Chinese money brokers are funneling money out of Latin American countries and from multi-billion-dollar drug empires, all under the radar of financial regulatory authorities. This comes at a worsening time between Sino-US relations, along with the U.S. taking a more active role in securing its borders and fighting the opioid epidemic that continues to ravage U.S. communities. 
U.S. prosecutors believe Xianbing has moved between $25 million to $65 million in cartel drug money from 2016 to the time of his arrest. 
China's Foreign Ministry disputes the charges, by saying most Chinese bank-account holders about whom Washington has investigated as part of its money laundering case were "legitimate enterprises and individuals" in China. "After we asked the U.S. side to provide drug-related clues or evidence of enterprises and individuals, the U.S. side has not responded," the ministry said in a statement. 
As for U.S. sources familiar with the investigation, well, "it's one of the most sophisticated forms of money laundering that's ever existed."