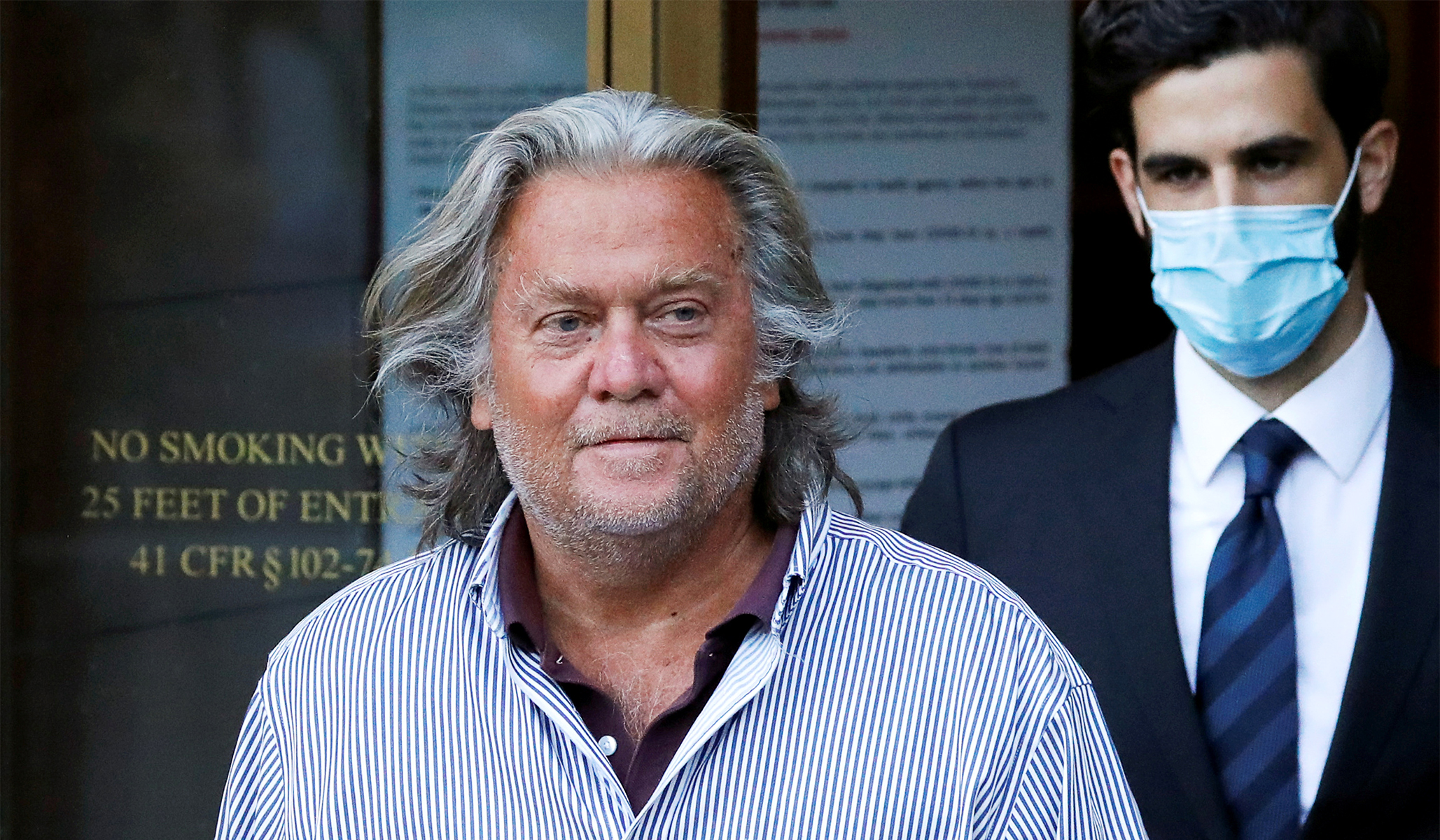 The House of Representatives voted to hold former Trump adviser Steve Bannon in criminal contempt of Congress on Thursday, a week after Bannon defied a subpoena by the select committee on the January 6 Capitol riot.
By a margin of 229-202, representatives voted to hold Bannon in contempt, referring the case to the Justice Department for potential prosecution. The January 6 committee subpoenaed Bannon for records of communications in the lead-up to the riot.
Nine Republicans voted in favor of the measure, including seven who voted to impeach former President Trump following the riot.
229-202, House refers Trump associate Steve Bannon to DOJ to face criminal contempt charges for defying congressional subpoena in Jan. 6 probe.
GOP 'yes' votes:
Upton
Cheney
Kinzinger
Meijer
Gonzalez
Katko.
Mace
Fitzpatrick
Herrera Beutler

— Manu Raju (@mkraju) October 21, 2021
Charges of criminal contempt of Congress could be difficult to pursue.
"Since at least the Reagan Administration, there has not been a successful prosecution under the criminal contempt statute," Thomas Spulak, a former House legal counsel, told Politico on Tuesday. "There are institutional considerations involving DOJ, one of which is whether Garland wants to be drawn into a continuation of the Trump Administration subpoena battles."