Last month, commercial flights with Boeing 737 Max jetliners resumed after a 20-month worldwide grounding, following two deadly accidents.
Now we're finding out, weeks later, after the Max was cleared by the Federal Aviation Administration (FAA) to return to the skies safely, an Air Canada Boeing 737-8 Max suffered engine issues during flight.
According to Aviation24.be, an Air Canada Boeing 737-8 MAX (registered C-FSNQ) was on a test flight after storage from Marana Pinal, Arizona, to Montreal, Canada, when the incident occurred. Luckily, the aircraft had no passengers and only three crew members.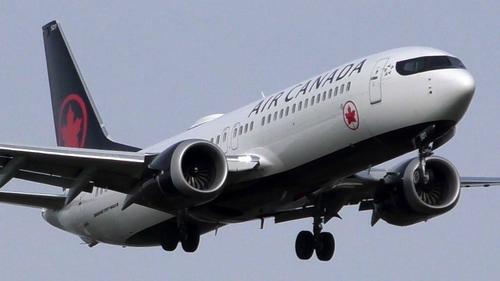 Engine issues shortly developed after the plane took off. The crew noticed the "left engine had low hydraulic pressure," said Aviation24.be.  Then more complications developed with the aircraft: 
"The crew and airline dispatch/engineering controllers initially decided to continue to Montreal but the crew received an indication of a fuel imbalance from the left-hand wing and shut the left hand engine down," said the aviation website. 
The crew was forced to declare a "PAN-PAN" emergency, meaning the plane was in severe jeopardy and had to divert from its pre-planned flight route and land in Tucson. 
The incident took place on Dec. 22, according to Aviation24.be. 
Flightradar24 provides a flight playback of the incident.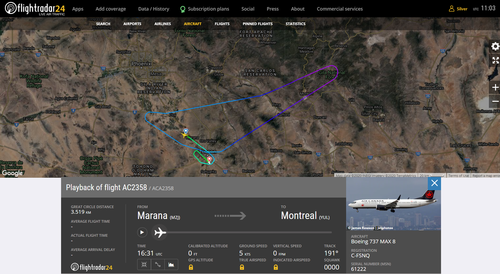 Even with the FAA ordered updates to the Maneuvering Characteristics Augmentation System, an automated flight system that controls the plane and was responsible for the two deadly crashes, these planes have been sitting for nearly two years, and inactivity could lead to other issues.