There's yet more inter-NATO trouble brewing after on Friday a senior Greek government source revealed Greece has arrested a staff member of the Turkish consulate in Rhodes on suspicion of spying along with another Greek national, according to Reuters. Turkey's foreign ministry has been quick to condemn the detention as a severe violation of the consular staff member's rights.
The news comes after last Saturday Greek police initially detained the two men in Rhodes that stand accused of being Turkish spies and questioned them. One of the men who appears to have been newly arrested was the Turkish consular staff member. While few details have been given, both of the arrested are being reported as holding Greek citizenship, but crucially they are part of Greece's Muslim minority community.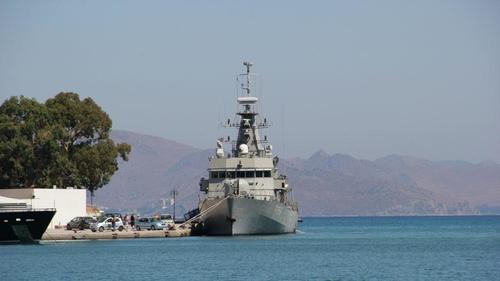 The Jerusalem Post had previously reported that "One of the men arrested is suspected of transferring intelligence on sea operations to the second man, who worked at the Turkish consulate in Rhodes." The former worked on a ferry which travels from Rhodes and other Greek islands.
It appears directly connected with monitoring Greek military movements in response to Turkey's oil and gas exploration and drilling in the East Mediterranean. For much of the past year Greece and Cyprus, backed by EU ally France, have conducted military drills aimed at deterring Turkish violations of Greek and Cypriot waters. 
Here are the few details known as reported in Reuters on Friday:
"One person was working at the Turkish consulate in Rhodes and the second man worked on a passenger ship which was operating the Rhodes-Kastelorizo line as a cook," a police official told Reuters. Kastelorizo is a small Greek island just off the Turkish coast.

Turkey's foreign affairs ministry said the consulate worker was a secretary at its Rhodes representation.
Greek media reports suggest the pair were observed conducting possible espionage-related activities centered on taking pictures of Greek ships and navy bases.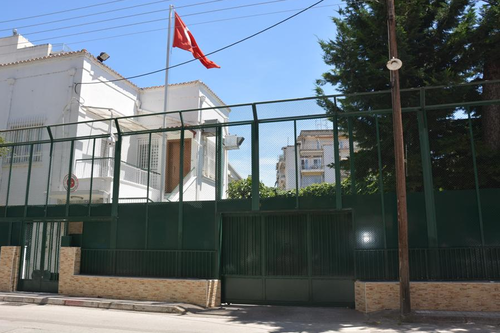 Regional media alleged they were caught filming or photographing warships and military sites of the Greek army – and then secretly providing them to the Turkish consulate:
"A laptop and three cell phones have been confiscated from the house of the secretary, and have been sent to the Greek Directorate of Criminological Investigations for analysis and retrieval of data.

The chef had been under surveillance since last August when he was seen photographing military positions and facilities around the island of Kastellorizo in collaboration with the secretary of the Turkish consulate, reports Greece's daily Kathimerini."
Turkey's foreign ministry issued the following statement on the detentions: "In the process that led to the arrest of our employee, who holds Greek nationality, Greece violated his freedom, security and respect for private and family rights in the framework of the European Convention of Human Rights and Vienna Convention on Consular Relations," the ministry said.