Republican Rep. Adam Kinzinger of Illinois joined with Democrats calling for invoking the 25th Amendment to remove president Trump from office, one day after a group of Trump supporters (mixed with what appear to be Antifa !?) stormed and ransacked the US Capitol while protesting the 2020 election.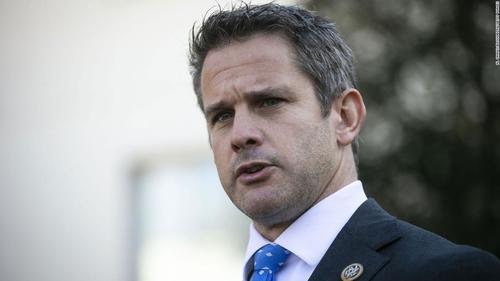 "The president caused this. The president is unfit and the president is unwell. And the president now must relinquish control of the executive branch voluntarily or involuntarily," said Kinzinger, a frequent critic of the president.
It's with a heavy heart I am calling for the sake of our Democracy that the 25th Amendment be invoked. My statement: pic.twitter.com/yVyQrYcjuD

— Adam Kinzinger (@RepKinzinger) January 7, 2021
Hours after the Capitol Hill incideent, dozens of Democrats demanded Trump's removal via the 25th amendment, after they say he encouraged yesterday's violence through incendiary rhetoric. The amendment can be invoked if a president is "unable to discharge the powers and duties of his office."
"President Trump revealed that he is not mentally sound and is unable to process and accept the results of the 2020 election," said Democratic members of the House Judiciary Committee in a Wednesday letter to Vice President Mike Pence, adding "President Trump's willingness to invite violence and social unrest to overturn the election results by force clearly meet this standard."
That said, this is all political theater – as usual. Even if Pence and a majority of Trump's Cabinet declared Trump unfit for duty, Trump  could object by writing a letter to Congress – which would immediately restore his powers. Then, Pence and the full Cabinet would have four days to overrule him according to Erwin Chemerinsky, dean of UC Berkeley's School of Law (via the Washington Post). If Pence and the Cabinet did overrule Trump, Congress would have up to 21 days to make a decision, which would require a two-thirds majority of both the House an Senate  – an unlikely result, considering that a majority of House GOP voted to back Trump's objections to the election.
In short, Kinzinger is yet another virtue-signaling politician.