By Ye Xie, Bloomberg macro commentator
President Donald Trump has continued bashing China. This time, his administration restricted travel visas for members of the Chinese Communist Party and banned cotton imports from a military-linked firm it accused of "slave labor."
So far, all of these moves, including the House bill that could lead to the delisting of Chinese companies on American exchanges, are roughly in line with market expectations. They don't touch sensitive issues like the trade deal or sanctions on major banks. And investors have largely shrugged it off, with the yuan trading at the strongest in more than two years.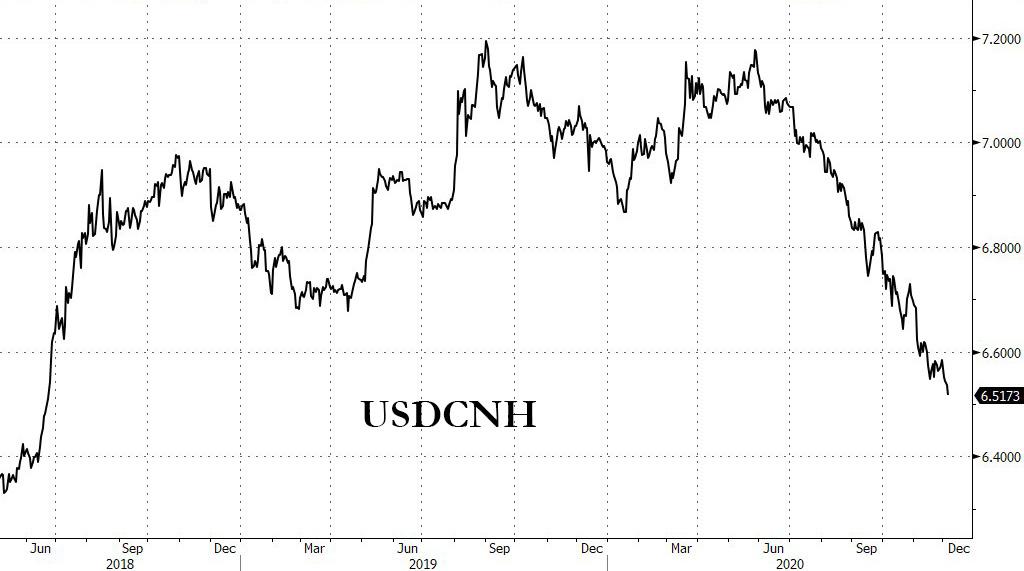 Looking at the domestic market, the fallout from the recent onshore bond defaults seems to be lessening after the government vowed to crack down on "debt evasion". The credit spread of AA-rated bonds over government debt has stabilized after widening in recent weeks. Thus far, the default scare hasn't caused major funding problems or market dislocation, which suggests that policy easing is unlikely.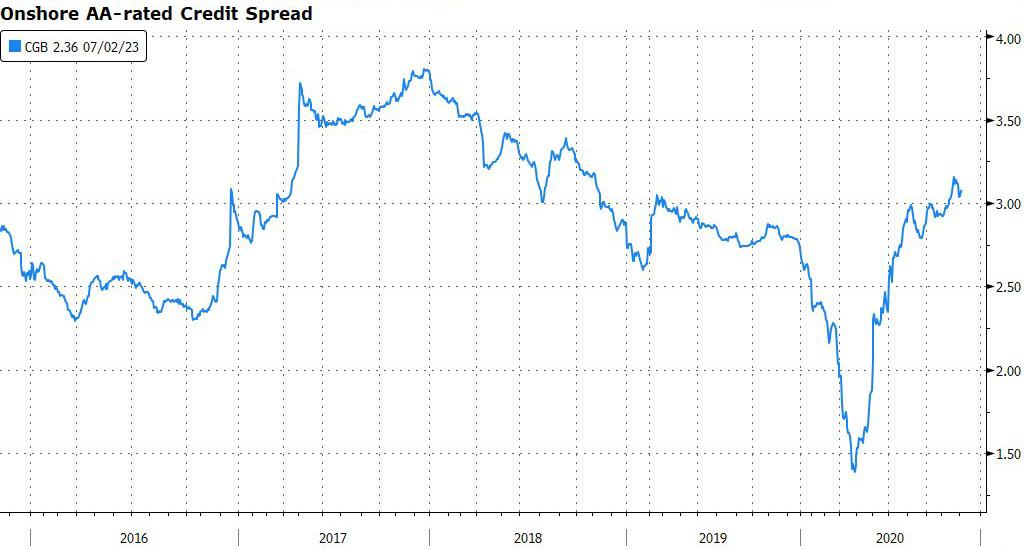 What Beijing's trying to do is break the implicit government guarantee and moral hazard of debt without triggering systemic and contagion risks. The net effect of this "credit cleanup" strategy will be more onshore defaults next year and more differentiation among weak and strong borrowers, according to Goldman Sachs's Kenneth Ho and Chakki Ting. 
The strategists expect the pace of new defaults to revert to the levels of 2018 and 2019, when there was an average of three to four new defaults a month. For the offshore market, strategists expect the pace of defaults to moderate because there was less forbearance this year, predicting that the high-yield default rate will drop to 4.3% next year from 4.9% this year.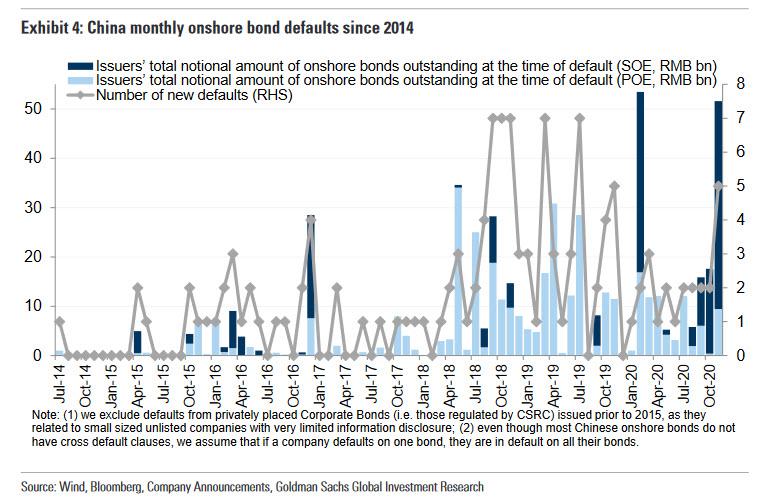 It looks like 2021 is going to be another bumpy ride.